Caribou stock falls amid new data for CAR-T therapy for non-Hodgkin lymphoma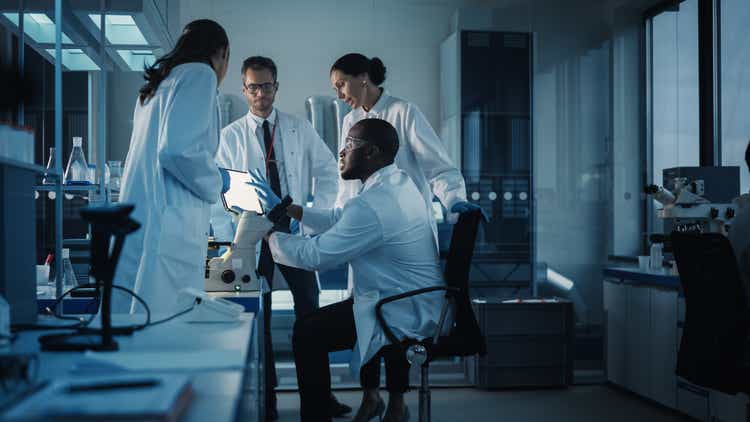 Caribou Biosciences (NASDAQ:CRBU) reported additional initial data from a phase 1 trial of its CAR-T cell therapy CB-010 to treat patients with relapsed or refractory B cell non-Hodgkin lymphoma.
In the study, dubbed ANTLER, after a single dose at the initial dose level of CB-010, a 100% complete response (CR) rate in 6/6 patients was seen as best response, the company said in a June 10 press release.
A CR is the absence of detectable signs of cancer.
At 6 months, 40%, or 2 out of 5 patients remained in CR as of the data cutoff date of May 13,according to the company
Caribou added that the first patient treated in study remained in CR at 12 months.
The company noted that Grade 3 or 4 treatment emergent adverse events (TEAEs) developed in 5 of 6 patients and there were no cases of graft versus host disease in the six patients.
The company said that based on initial safety and efficacy data from group 1 at dose level 1 (40x106 CAR-T cells), the trial is now enrolling patients in group 2 at dose level 2 (80x106 CAR-T cells) and additional data are expected by year end.
CRBU -13.30% $7.56 premarket June 10