Spirit Airlines is a top trading idea at JPMorgan because a merger looks like a go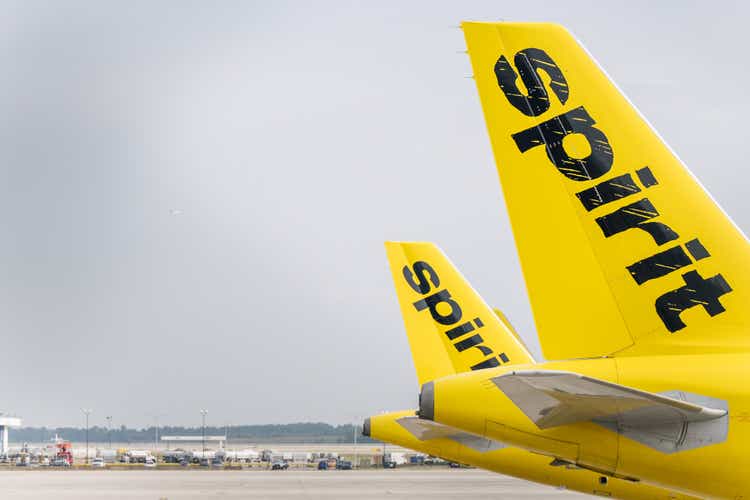 JPMorgan upgraded Spirit Airlines (NYSE:SAVE) to an Overweight rating from Neutral and named it a Tactical Trade Idea.
Analyst Jamie Baker and team believe some merger involving Spirit is a high probability outcome. They also think a merger outcome between Spirit and JetBlue Airways (JBLU) is a growing probability and may overtake the likelihood of a Frontier Group (ULCC) deal.
"Most importantly, Spirit shares are trading in line with the proposed Frontier offer, and – owing to the break fee – slightly below what Spirit shareholders would receive if the DOJ were to block the transaction today, holding current share prices constant. In our mind, this largely insulates Spirit shares from any material downside owing to fundamentals, at least in the near term."
The recommendation to investors if for Spirit shares (SAVE) to be held at least until the revised June 30 shareholder vote. By setting an 80% probability of achieving a $31.50 (JetBlue offer) outcome and 20% to current levels, JPMorgan derives a price target on SAVE of $30.
Shares of SAVE rose 2.87% premarket to $22.93.