CPI surges 8.6% Y/Y in May, stronger than expected, with energy prices soaring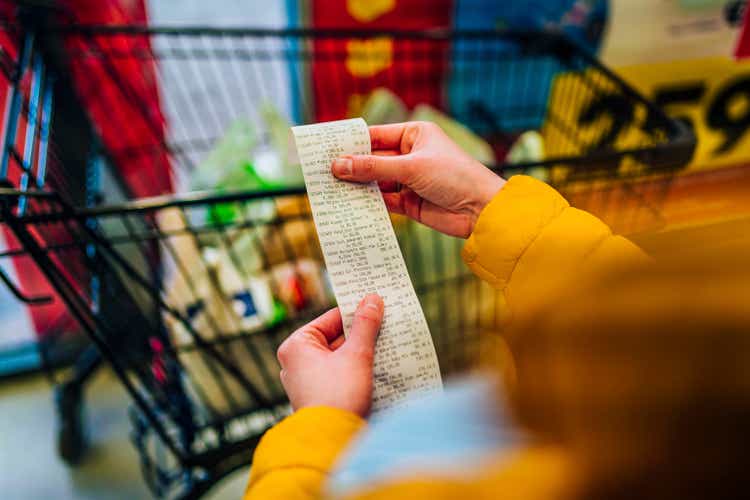 May Consumer Price Index: +1.0% vs. +0.7% consensus and +0.3% prior.
Prices for shelter, gasoline, and food were the biggest contributors. After declining in April, the energy index rose 3.9% M/M with the gasoline index increasing 4.1%.
Y/Y, CPI +8.6% vs. +8.2% consensus and +8.3% prior. In the Y/Y comparison, the energy index surged 34.6%, the largest 12-month increase since the period ended September 2005.
The food at home index jumped 11.9% in the last 12 months, the largest 12-month increase since April 1979.
Core CPI: +0.6% vs. +0.5% consensus and +0.6% prior.
The core index was led by shelter, airline fares, used cars and trucks, and new vehicles.
Y/Y, core CPI: +6.0% vs. +5.9% consensus and +6.2% prior.
"So much for the idea that inflation has peaked. Consumer prices blew past expectations – and not in a good way – with the 8.6% annual increase the fastest in more than 40 years. Worse, the increases were nearly ubiquitous. Just no place to hide," said Bankrate Chief Financial Analyst Greg McBride.
Futures for the three major U.S. stock averages are in the red on Friday premarket; S&P futures -0.8%; Dow -0.7%; Nasdaq -1.1%. 10-year Treasury yield rises 2 basis points to 3.06% at 8:54 AM ET.
"Reaction to inflation report of the U.S. bond market implies (a) a more aggressive Fed and (b) bigger economic slowdown," said economist Mohamed El-Erian. He also points to a "greater probability of stagflation baseline, higher recession risk, and a thinner right rail of high growth/low inflation."
The persistent inflation pressures the Federal Reserve to keep raising rates. At the May meeting, the central bank raised its policy rate by 50 basis points, the first hike of that magnitude in 22 years. Now the market is pricing in a 50-bp hike in September, as well as the June and July meetings, according to the CME FedWatch tool. That would bring the federal funds rate target range to 2.25%-2.50% from its current 0.75%-1.0% range.
"Any hopes that the Fed can ease up on the pace of rate hikes after the June and July meetings now seem to be a longshot. Inflation continues to rear its ugly head and hopes for improvement have been dashed again," Bankrate's McBride said.
President Joe Biden is scheduled to speak about inflation at 1:45 PM ET.
Earlier, Rule of 10: Is a recession near with gas prices at $5/gallon?