Air fares are soaring - what does it mean for airline stocks?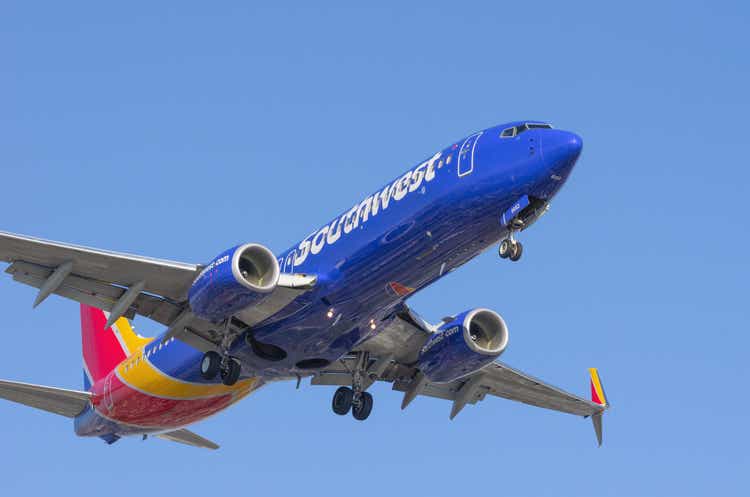 Air fares in the U.S. soared 37.8% in May against a soft comparable to a year ago when travel was just starting to pick up again following the vaccination push in the U.S.
On a month-to-month comparison, air fares were up 12.6% in May after rising 18.6% in April and 10.7% in March, according to data compiled by the Bureau of Transportation Statistics.
Analysts do not anticipate fares to fall significantly due to higher fuel costs and staffing shortages. There is also a supply and demand imbalance in play with 12% fewer flights operating in the U.S. compared to the summer of 2019, but a surge in bookings for business travel and family vacations.
"The demand is off the charts," stated Delta CEO Ed Bastian at an industry conference last week. "It's coming with leisure, it's coming with premium customers, it's coming with business, it's coming with international. It doesn't matter what the category is," he added.
What does it all mean for airline stocks? A big indication on the balance of higher air fares vs. fuel and labor inflation will arrive in the first week of July when airline companies update on their June metric and unit revenue forecasts. Also look for more updates on hedging positions, with some airlines more exposed to fuel costs than others. Despite all the airline industry headwinds, Spirit Airlines (SAVE), Southwest Airlines (LUV), United Airlines (UAL), Delta Air Lines (DAL), Alaska Air Group (ALK), Hawaiian Holdings (HA), and American Airlines (AAL) have all outperformed the S&P 500 Index in 2022.
Related ETF: U.S. Global Jets ETF (NYSEARCA:JETS).
Related stocks: JetBlue (JBLU), Allegiant Travel (ALGT), Mesa Airlines (MESA), SkyWest (SKYW), Sun Country Airlines (SNCY), Frontier Group (ULCC).