DocuSign drops almost 25% to drag on Adobe, Snowflake and other software stocks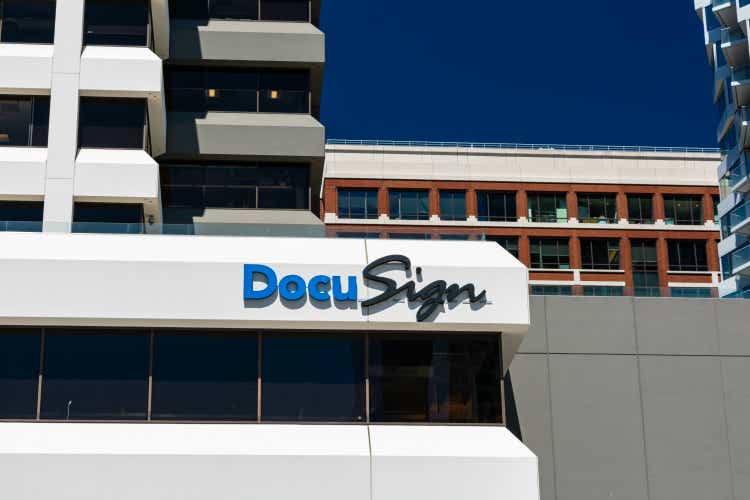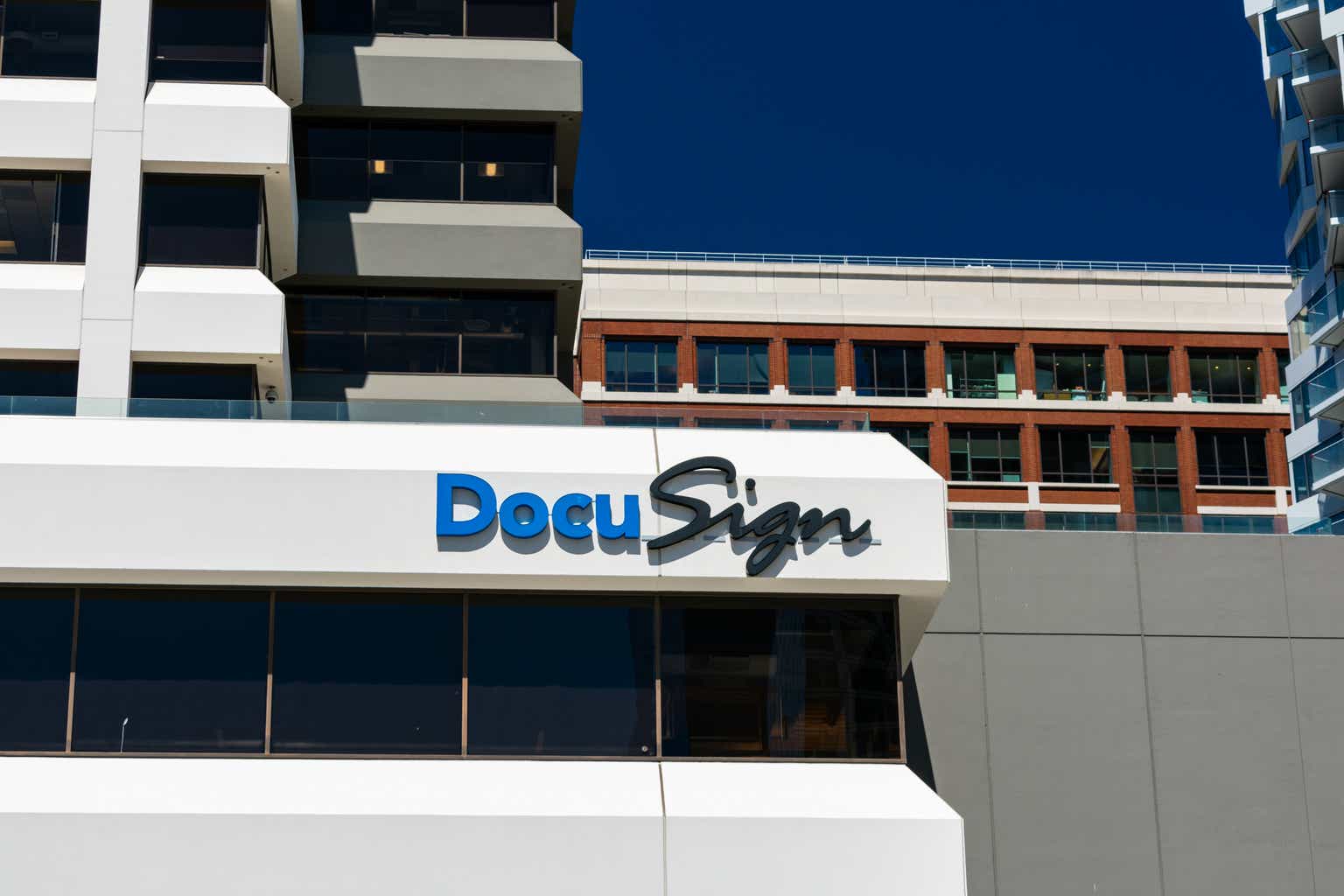 Companies involved in the Software as a Service (SaaS) sector took it on the chin Friday, with big losses from DocuSign (NASDAQ:DOCU) leading the slide in the wake of its middling revenue outlook and disappointing earnings results.
DocuSign (DOCU) slid early, and ended the day down by almost 25% as investors and Wall Street analysts' sussed out the electronic signature company's outlook. Late Thursday, DocuSign (DOCU) said that it expects its second-quarter revenue to be in the range of $600M to $604M. However, that outlook suggested sales could come in below the $603.4M that analysts had previously forecast.
DocuSign (DOCU) also said that things might not improve through the rest of the year. The company said its full-year billings, a key measure of the company's health, are now expected to be between $2.52B and $2.54B compared to an earlier estimate of $2.71B to $2.73B.
Dan Ives, of Wedbush Securities, called DocuSign (DOCU) "the poster child" for work-from-home services, but that it now faces "new and ongoing complications with the selling environment" following strong growth during two years of the COVID-19 pandemic. Ives maintained his underperform rating on DocuSign's (DOCU) stock but cut his price target to $50 a share from $60.
Bank of America analyst Brad Sills echoed Ives' sentiment and cut his rating on DocuSign (DOCU) to neutral from buy.
With DocuSign (DOCU) setting the pace, and investors on the whole turning negative following another big rise in inflation, numerous other SaaS stocks that use billings and subscriptions to pace their growth found no relief in sight as trading progressed.
On the whole, the situation was negative. Adobe (NASDAQ:ADBE) and Coupa Software (COUP) each dropped by more than 7%, monday.com (MNDY) saw its shares give up more than 12%, Datadog (DDOG) fell more than 7% and Snowflake (NYSE:SNOW) gave up more than 8%.
Even stocks that just the day before had gotten some praise on Wall Street found no relief in Friday's broad selloff.
On Thursday, Scotiabank analyst Nick Altman initiated coverage on five software companies with ratings of sector outperform, saying that "software assets" are in a better position now than at the start of the year.
However, among the companies that Altman was positive about, Confluent (CFLT) fell 6.5% Friday, while Twilio (NYSE:TWLO) and HubSpot (HUBS) each slumped by 8%, GitLab (GTLB) dropped by more than almost 9% and Amplitude (AMPL) ended the day down by 8%.
ETFs involved with software sector also felt the brunt of the day's big losses and remained in the red heading toward the weekend.