Upstart leads weeks' financial losers, while Futu, 360 DigiTech climb
Jun. 11, 2022 10:44 AM ET
Upstart Holdings, Inc. (UPST), QFIN, FUTU, GRAB
AB, ERIE, SOFI, BBVA, TRUP, NU, AAPL
By:

Max Gottlich,

SA News Editor
14 Comments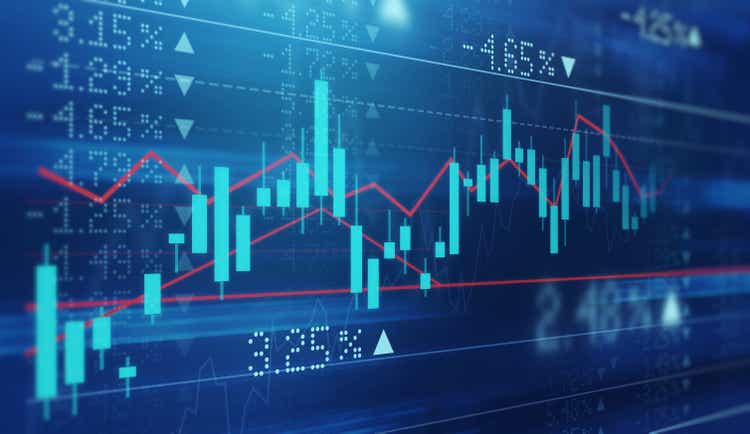 Consumer lending platform Upstart Holdings (NASDAQ:UPST) -22.8% topped the weeks' financial losers as investors shy away from riskier assets. A slew of fintechs weakened further after details emerged on Wednesday that Apple (AAPL) will handle lending itself for its new "Buy Now, Pay Later" products.
The next biggest percentage decliner among financial stocks (with market cap of $2B+) was Brazilian-based fintech Nu Holdings (NU) -19.1%, pushing its YTD losses to nearly 64%.
Pet insurance provider Trupanion (TRUP) -18.3% dropped in the week ended June 10. It was one of the worst performing financial stocks during Friday's session.
Spanish lender Banco Bilbao Vizcaya Argentaria (BBVA) -15% slid and;
Credit servicer SoFi Technologies (SOFI) -14.9% dipped after its CEO said he expects EBITDA to ramp up in the second half of 2022.
As for the top five financial winners, Hong Kong-based Futu Holdings (NASDAQ:FUTU) +21.6% took the lead by a wide margin after the online brokerage and wealth management platform posted stronger-than-expected Q1 earnings. In turn, Bank of America analyst Emma Xu had double-upgraded Futu to Buy.
Up next was fintech 360 DigiTech (NASDAQ:QFIN) +9.4%.
Grab Holdings (NASDAQ:GRAB) +6.7%, another fintech, climbed a bit, though off almost 63% YTD. Note that SA's Quant Rating in January screened the stock at high risk of performing badly given inferior profitability and decelerating momentum when compared with peers.
Insurance broker Erie Indemnity Company (ERIE) +2.3% rose slightly.
And asset manager AllianceBernstein (AB) +0.70% ticked higher after reporting a modest boost in assets under management last month.
Previously, (June 10) CPI surged 8.6% Y/Y in May, stronger than expected, with energy prices soaring.