Pouyanne blames policy makers for the energy crisis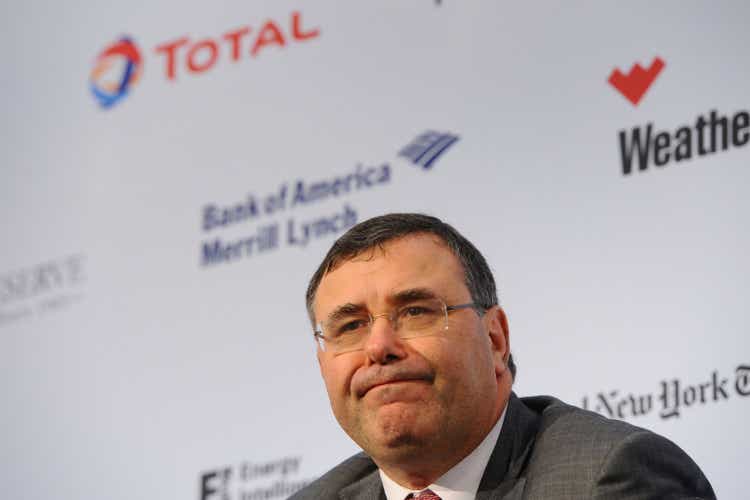 "Oil and gas companies that have listened to policymakers' calls for less investment in fossil fuels is one of the reasons for current globally tight energy supplies" TotalEnergies (TTE) CEO Patrick Pouyanne said Tuesday.
Total (TTE

) has committed to investing

~$3.6b per year

in renewables and power through 2025, more than 3x the current investment run-rate of low-carbon

leaders

like First Solar (

FSLR

); however, unlike BP (

BP

) and Shell (

SHEL

), Total (

TTE

) has also committed to growing oil production (

USO

) through 2025.

With the White House scouring the world for energy supplies, from Venezuela to Iran and Saudi Arabia, while companies in the UK and US face policy headwinds at every turn, the statement appears well founded.
However, Mr. Pouyanne's comment may mark a shift in the industry - after reducing investment in fossil fuels for nearly a decade in hopes of winning favor with policy makers and ESG investors, energy companies may finally be preparing to increase investment in oil and gas production.
In the US, shale producers (XLE) have almost uniformly shied away from accelerating production growth in 2022, as supply chain challenges have led costs higher and production lower in the near term.
However, sustained high prices, a meager supply response from OPEC and the prospect of a failed Iran deal could result in a strategy shift from industry later this year; one that would likely benefit service providers (OIH), create a headwind to upstream free cash flow generation, and eventually balance oil markets.