Nasdaq, S&P 500, Dow Jones finish higher as Fed gets more aggressive on inflation fight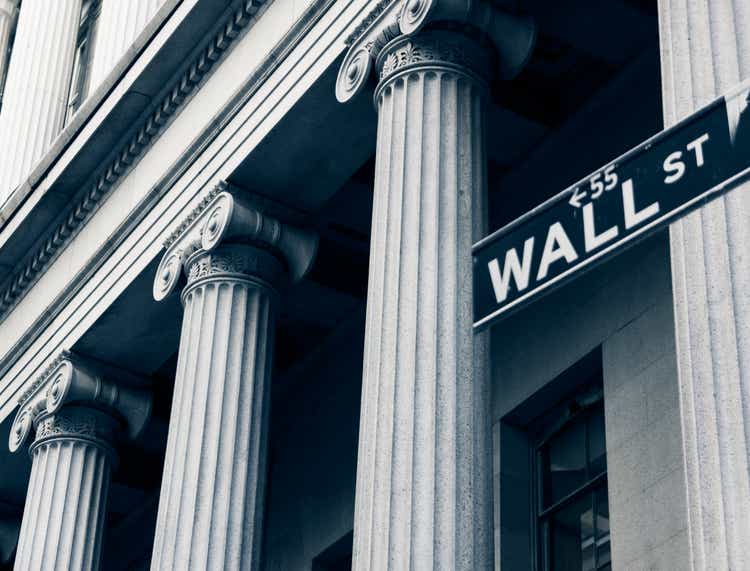 Stocks finished higher on Wednesday, recovering some of their recent losses as the Federal Reserve signaled that it would front-load interest rate increases to tamp down inflation.
The Fed announced that it was increasing its key interest rate by 75 basis points -- the largest one-time rate increase in more than a quarter century. Meanwhile, at his press conference following the rate announcement, Chairman Jay Powell said another hike of 75 basis points is possible in July.
The Nasdaq (COMP.IND) finished +2.5%, S&P 500 (SP500) ended +1.5% and Dow (DJI) closed +1.0%.
The Dow Jones rose 303.70 to close at 30,668.53. The S&P 500 climbed 54.51 points to end at 3,789.99. The Nasdaq concluded trading at 11,099.15, an advance of 270.81 points on the session.
Ten of the 11 S&P sectors finished higher, led by a 3% gain in Consumer Discretionary. Energy was the only loser on the day, dropping by about 3%.
Turning to the bond market, the Fed news sent rates lower, retracing some of the gains posted in recent days. The 10-year Treasury yield dropped 16 basis points to 3.32% and the 2-year declined 20 basis points to 3.24%. Both had been down more than 10 basis points before the decision.
Powell said that hikes of 75 basis points would not be "common," but that that the FOMC was looking at a choice between 75 and 50 in July, which would bring rates to a "more normal range" and give the Fed more flexibility.
Fed watchers also took notice when he said the Fed was "determined" to keep inflation expectations around 2%.
The ramp up in the Fed's dot plot of economic expectations may have worried equity investors. The year-end median expectation for the fed funds rate shot up to 3.4% and 3.8% in 2023.
Reaching that level would require hikes of 50 basis points through the rest of the year. Projections also have inflation coming down to 5.2% by the end of 2022.
"We have never had a period where inflation has come down by more than 2% without having a recession," Guggenheim's Scott Minderd said on Bloomberg TV. "So if those numbers are real and that's what's going to happen, we are destined for a recession."
Earlier in the day, stocks rose after major European indexes reached positively to news that the ECB called an emergency policy meeting where the central bank instructed staff to create a new tool to address yield fragmentation.
"Not exactly a bazooka," economics lecturer Daniel McLaughlin tweeted. "The ECB called an emergency meeting this AM, so explicitly acknowledging that fragmentation is already there in the EA, and said it would reinvest the PEPP flexibly (as it said it could last week) and has set up committees to come up with something else."
In economic news, the market also digested weak May retail sales numbers. Sales fell 0.3%, compared with forecasts for a rise of 0.1%, while April's figure was revised down.
The retail control group, which goes into GDP calculations, was flat.
The "factors that have sustained spending thus far are getting near the end of their rope, and we are increasingly concerned that goods spending will slow sharply and that will be particularly evident in retail sales which is mostly a measure of goods spending," Wells Fargo said.
Among active stocks, Netflix was among the biggest S&P gainers after a vote of confidence on ad revenue from Cowen.