Dow ends below 30,000 for first time in 17 months; Nasdaq, S&P plunge amid recession fears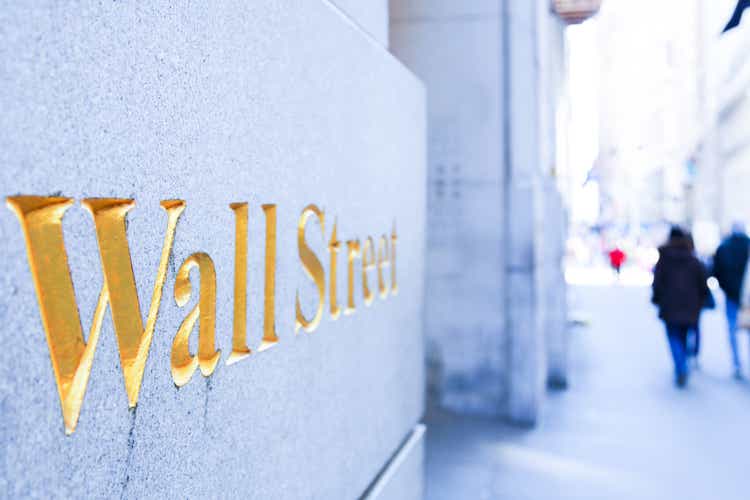 Wall Street finished Thursday's session with dramatic losses, as investors fled the stock market amid fears that the Federal Reserve's stepped-up rate-hiking campaign would lead to a recession.
A day after the Fed announced its largest rate increase in over a quarter century, the Nasdaq led the market lower with a decline of more than 4%. Economic worries also sparked a 700-point drop in the Dow Jones, which closed below 30,000 for the first time since January 2021. In a similar story, the S&P 500 ended below 3,700 for the first time since December 2020.
The Dow Jones ended -2.4%, the S&P 500 closed -3.2% and the Nasdaq finished -4.1%.
The Dow Jones plummeted 741.46 points to finish at 29,927.07. The S&P 500 slipped 123.22 points to close at 3,666.77. The Nasdaq concluded trading at 10,646.10, a decline of 453.06 points.
Given the broad-based decline, all 11 S&P 500 sectors posted losses. Energy was the worst performer, plunging nearly 5.6%. Consumer Discretionary and Info Tech both dropped more than 4%.
On Wednesday, the Fed raised its key rate by 75 basis points, the largest hike since 1994. Meanwhile, Fed Chair Jerome Powell suggested that another 75-basis-point increase could be on the table for the central bank's next meeting.
Shares rallied Wednesday in the immediate aftermath of the Fed announcement, as investors bet that an aggressive push higher in interest rates would finally get inflation under control. Thursday's trading saw the focus shift to the prospects of an eventual recession, as worries that fast-rising rates will likely curtail growth and possibly trigger a downturn.
On an economic front, initial jobless claims data dropped by 3K to 229K compared to the forecasted 220K. This followed a revised figure of 232K from the previous period.
In other news, fresh data pointed to potential weakness in the once red-hot housing market. Figures on housing starts and building permits slid more than expected.
May housing starts declined 14.4% compared to last month to reach a seasonally adjusted rate of 1.549M. This came in below the expected pace of 1.695M. Building permits, a measure of future homebuilding activity, declined by 7%.
Looking to the bond market, longer term U.S. Treasury yields gained early in the session but have slid recently. The U.S. 10-year yield retreated 15 basis points to 3.25%. At the same time, the U.S. 2-year yield declined 16 basis points at 3.12%.
What's next for the Fed?
According to Citi: "The message is clear: the Fed plans to rapidly raise policy rates to a terminal rate close to 4%. We now expect another 75bp rate hike in July, 50bp hikes in September and November and 25bp hikes in December, January and March to bring rates to 4-4.25% (up from our previous expectation for 3.5-3.75%)."
Morgan Staley weighed in as well: "We expect the Fed to deliver an additional 75bp hike at its July meeting before stepping the path down to a peak of 3.625% end of this year."
Meanwhile, Bank of America stated, "We now see the Fed hiking to 4.15% by next spring."
Looking at individual names, Tesla was among the victims of the selloff, leading a retreat in EV stocks.
(Editor's note: An earlier version of this article incorrectly stated that the DJIA hadn't closed below 30,000 since 2020, although it did so once in January 2021.)