Wells Fargo names 50 stocks to short (or at least avoid)
Jun. 19, 2022 9:00 AM ET
The Walt Disney Company (DIS)
XLC, MTCH, META, DISH, NFLX, XLY, ETSY, CZR, NCLH, PENN, CCL, XLP, WMT, EL, LW, CLX, XLE, SLB, WMB, PSX, KMI, XLF, SYF, C, MKTX, TROW, IVZ, XLV, MRNA, XRAY, BIIB, ILMN, ALGN, XLI, FBHS, GE, AAL, SWK, BA, XLK, EPAM, CDAY, QRVO, IPGP, PYPL, XLB, AVY, DD, ECL, PPG, XLRE, EQIX, SPG, ARE, VNO, XLU, PPL, AWK, PNW, AES, PNC, AA, CDAY:CA
By:

Kim Khan,

SA News Editor
282 Comments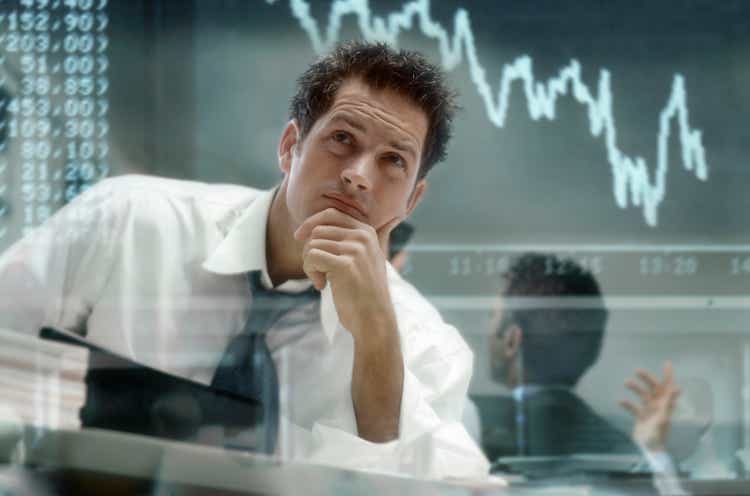 Corporate outlooks are set to shift dramatically next earnings season and some stocks will be vulnerable to reversal, Wells Fargo says.
Senior Equity Strategist Chris Harvey picked a "group of stocks (that) will underperform the market until we hear the Fed reference a slowing economy."
The short-or-avoid quant list is based on longer-term price momentum.
"In our assessment, stocks with fundamental issues become even riskier during tumultuous times," Harvey said in a note. "In our experience, Fundamental PMs do not bottom-fish in uncertain times like now; rather, they focus on high-conviction names, sell anything deemed 'marginal,' and save new ideas for another day."
"We expect these stocks to be subject to violent reversals."
The stocks to short or avoid in the Wells Fargo Equity Strategy Low Momentum Portfolio (weighted 2% each) are:
Communication Services (XLC)
Disney (NYSE:DIS)
Match Group (MTCH)
Meta Platforms (META)
Dish Network (DISH)
Netflix (NFLX)
Consumer Discretionary (XLY)
Consumer Staples (XLP)
Energy (XLE)
Financials (XLF)
Healthcare (XLV)
Industrials (XLI)
Info Tech (XLK)
Materials (XLB)
Real Estate (XLRE)
Utilities (XLU)
See Wells Fargo's recession stocks portfolio.