CRISPR stock drops over 10% on Innovation Day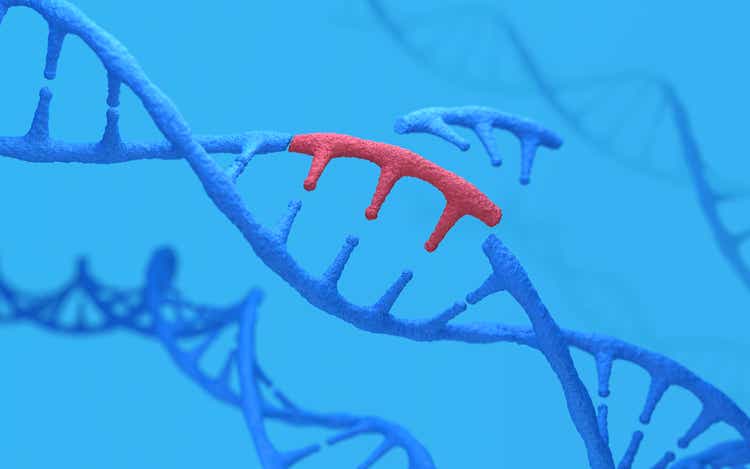 CRISPR Therapeutics (NASDAQ:CRSP)

plunged more than 10%

on Tuesday after the Swiss gene-editing firm kicked off its Innovation Day during afternoon trading.
The presentation included an update on the company's Phase 1 program for gene-edited allogeneic CAR-T therapy

CTX130 in patients with relapsed or refractory renal cell carcinoma.

According to data, only one patient in the trial has demonstrated an overall response showing evidence that the tumor was destroyed or significantly reduced in response to the drug.
Two patients in the same cohort developed stable disease leading to a 100% disease control rate for the cohort.
The other three cohorts indicated no overall response despite stable disease in eight patients. The overall disease control rate for the study stood at 79%.
CTX130, a wholly-owned drug candidate of CRISPR (CRSP), is designed to target the CD70 antigen expressed on various solid tumors and hematologic malignancies.