Refining margins tick up as apparent attack knocks out Russian refinery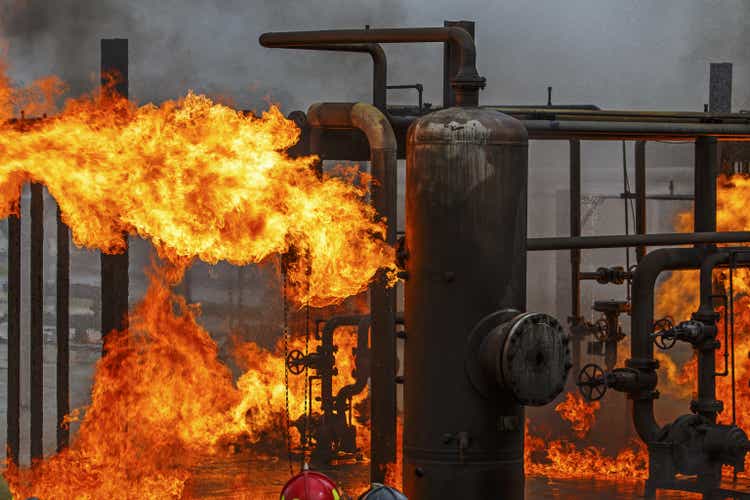 Two drones flying from the direction of Ukraine caused an explosion at Russia's Novoshakhtinsk oil refinery Wednesday, according to sources cited by Reuters.
The refinery has capacity to process 7.5mtpa, or ~150kb/d.
European gasoil (diesel) margins closed

in London at $55.30/b, ~$1 below all-time highs seen Monday.

European gasoline margins closed in London at $44.16/b, up ~10% from Monday's close.
Staff has been evacuated and no estimate of return to service has been provided.
With refining margins globally at or near record highs, European refiners like Saras (SRS) and Repsol (OTCQX:REPYY) are well positioned to capitalize; US refiners like Valero (VLO), Marathon (MPC) and Philips (PSX) also stand to benefit from improving fundamentals, though policy remains an overhang for the sector.