Senate Democrats propose reinstating the crude oil export ban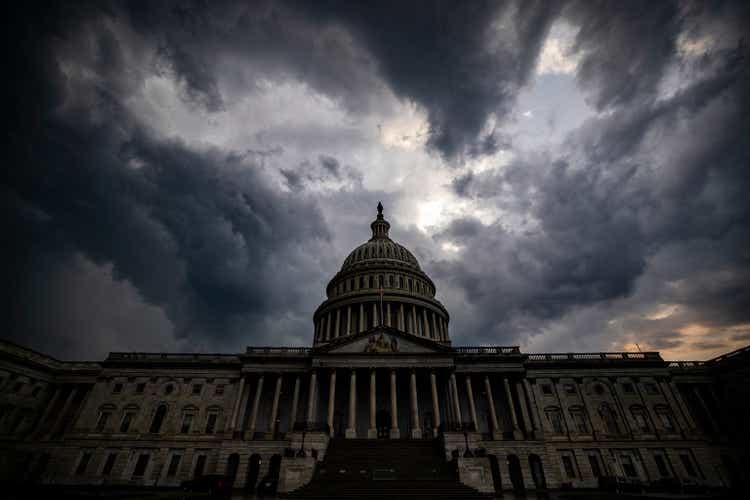 In a letter to the President Thursday, four Democrat Senators urged Biden to utilize "the full range of authorities at your disposal, including those under the National Emergencies Act and the Defense Production Act. This includes your authority to

limit oil exports under 42 U.S.S. 6212a."

The US oil (USO) export ban was in place for ~40yrs, following OPEC's first embargo, only to be lifted in 2015.
The letter included a curious line, stating the US should "preserve petroleum supplies for the US and our allies" -- perhaps indicating unease that the strategic reserve release has made the US less secure, without the intended benefit of lowering fuel prices.
The US has released strategic reserves at record rates in hopes the crude oil would be refined into product and sold to consumers at reduced prices; however, for each barrel that the President has sold into global markets, China has purchased a barrel for its reserves, according to Kayrros.
When the crude oil export ban was in place, oil product prices remained at "international price parity" -- that is to say, the export ban created a bottleneck for crude oil in the US; however, refiners (VLO) (MPC) (PSX) simply purchased discounted US barrels (PXD) (EOG) (DVN), while continuing to sell products like gasoline at international prices.
Were the US to reinstate the crude oil export ban, with no change to refined product trade policy, it would be reasonable to assume US crude oil prices would trade at a discount, while products like gasoline and diesel would remain elevated.
For investors, the implications are twofold 1) despite a single party controlling Congress and the White House, there appears to be no clear path forward on energy policy 2) of the policies on the table, many would have opposing impacts if implemented -- a crude oil export ban would dramatically improve refinery economics, while an oil product export ban would crush refining margins.
With both refining capacity and upstream production in deficit, investment is likely needed to bring markets into balance; however, three months on from Russia's invasion of Ukraine, neither the US nor the EU has provided a policy framework for industry (XLE) to invest behind.