Bipartisan legislation would allow cannabis companies to list on major stock exchanges
Jun. 23, 2022 7:08 PM ET
Trulieve Cannabis Corp. (TCNNF), CURLF, GTBIF, CRLBF
CCHWF, MMNFF, ACRHF, AYRWF, VRNOF, JUSHF
By:

Jonathan Block,

SA News Editor
33 Comments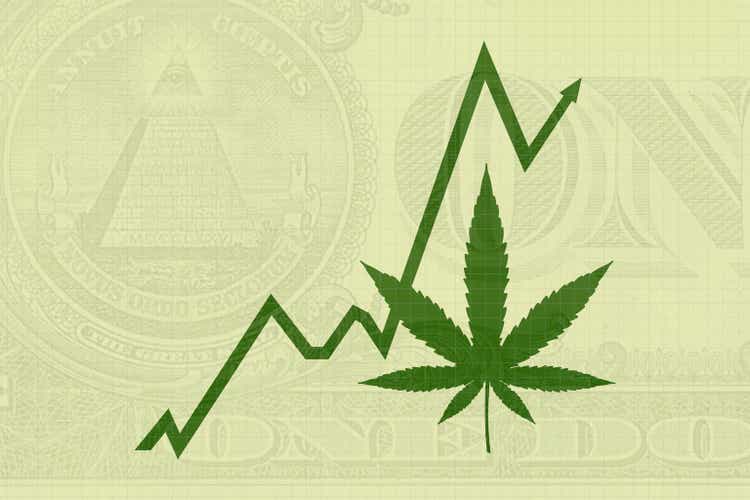 A bipartisan House bill would allow cannabis multi-state operators (MSOs) to list on major U.S. stock exchanges as well as allow U.S. financial institutions to provide MSOs capital.
The Capital Lending and Investment for Marijuana

Businesses Act

(CLIMB), sponsored by Reps. Troy Carter (D-La.) and Guy Reschenthaler (R-Penn.), would "create a safe harbor for national securities exchanges to list the securities of issuers that are cannabis-related legitimate businesses."

The legislation would also bar federal agencies from bringing civil or criminal actions against other government agencies -- such as the Small Business Administration -- as well as U.S. banks.
"American cannabis companies are currently restricted from receiving traditional lending and financing, making it difficult to compete with larger, global competitors," Reschenthaler said in a news release. "The CLIMB Act will eliminate these barriers to entry, and provide state legal American cannabis companies, including small, minority, and veteran-owned businesses, with access to the financial tools necessary for success."
Multi-state operators: Cresco Labs (OTCQX:CRLBF); Columbia Care (OTCQX:CCHWF); Trulieve Cannabis (OTCQX:TCNNF); Green Thumb Industries (OTCQX:GTBIF); Curaleaf Holdings (OTCPK:CURLF); MedMen Enterprises (OTCQB:MMNFF); Acreage Holdings (OTCQX:ACRHF); Ayr Wellness (OTCQX:AYRWF); Verano Holdings (OTCQX:VRNOF); and Jushi Holdings (OTCQX:JUSHF).
Earlier on Thursday, the SAFE Banking Act, which would also allow U.S. banks to do business with cannabis companies, was stripped from a large piece of legislation.