AmerisourceBergen, McKesson, Cardinal to pay Oklahoma $250M to resolve opioid claims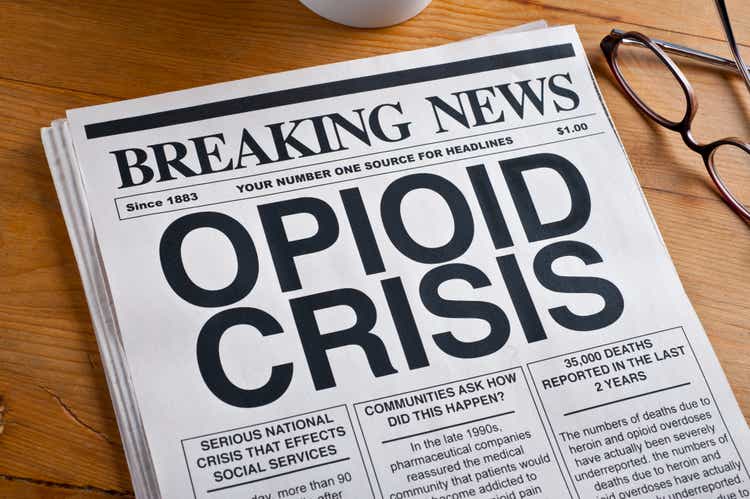 Oklahoma reached a $250M settlement with AmerisourceBergen (NYSE:ABC), McKesson (NYSE:MCK) and Cardinal (NYSE:CAH) to resolve claims that the drug distributors fueled the opioid crisis.
"Money cannot possibly heal those wounds or bring back our loved ones. The funds we are recovering will be used to prevent and treat addictions to opioids," said Oklahoma Attorney General John O'Connor in a June 27 press release.
Oklahoma had rejected a national settlement with these drug distributors and pursued recovery separately to get more money, according to the release.
In February, AmerisourceBergen (ABC), Cardinal (CAH), and McKesson (MCK) decided to proceed with a national settlement worth more than $19B, spread across 18 years.
Attorney General's office said in the statement that with these funds, Oklahoma has now recovered over $680M, minus attorneys' fees and costs related to the opioid crisis.
The statement added that the companies agreed to reimburse the state for millions of dollars of attorneys' fees which would otherwise have been paid directly from the recovery.
Several companies have been embroiled in lawsuits with states to resolve allegations that their actions fueled the opioid epidemic, which has caused thousands of death over the past two decades.
Some notable settlements include: In February, Johnson & Johnson (JNJ) agreed to ~$5B nationwide settlement.
Teva Pharmaceutical (TEVA) and AbbVie's (ABBV) unit Allergan reached a $161.5M agreement with West Virginia. Walgreens Boots Alliance (WBA) agreed to pay $683M to settle claims with Florida and the state separately also settled for ~$860M with CVS Health (CVS), Teva (TEVA), Endo International (ENDP), and Allergan.
Alabama also reached a $276M settlement with Johnson & Johnson (JNJ), McKesson (MCK) and Endo Pharmaceutical.
Purdue Pharma is also mulling a $6B opioid settlement.