Fortinet rises as BMO upgrades following stock split, citing 'durable growth'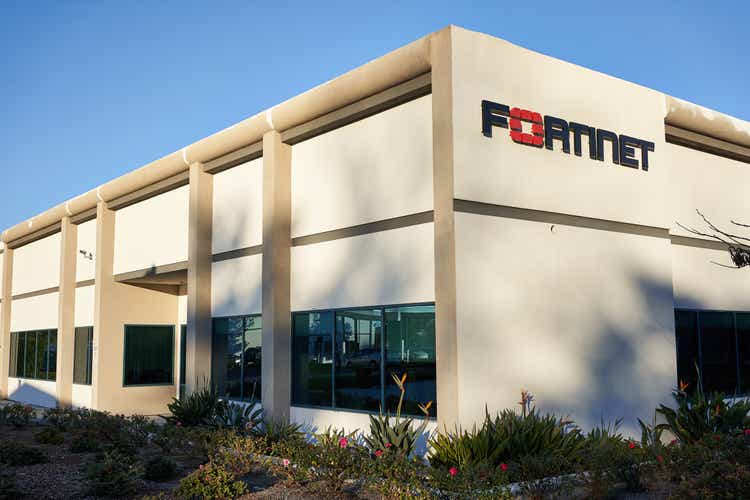 Fortinet (
NASDAQ:FTNT
) shares rose on Tuesday as investment firm BMO Capital Markets upgraded shares of the cyber security firm, following its 5-1 stock split, noting "durable growth" that is supported by strong free cash flows.
Analyst Keith Bachman moved his rating on Fortinet (
FTNT
) to outperform from market perform and raised his price target to a split-adjusted $70 per share (or $350 prior to the split), noting that software stocks with growth-at-a-reasonable-price are likely to outperform growth stocks and the fact that security is likely to remain "amongst the most resilient parts of IT spend during a recession."
"Cyberattacks will not slow during a recession, and given the elevated threat landscape, we think robust security capabilities are increasingly viewed as a necessity," Bachman wrote in a note to clients.
Fortinet (
FTNT
) shares
rose more than 2.5% to $60.40
in premarket trading, following its stock split.
In addition, Bachman said Fortinet (
FTNT
) is likely to gain market share in firewall, SD-WAN, OT and secure networking, including from companies like Cisco (
CSCO
) and VMware (
VMW
). This is due to the belief that small and medium sized businesses and "mid-market companies" are likely to just more of Fortinet's (
FTNT
) software stack and "all types of organizations" will consolidate on its network solutions.
The analyst also noted that durable bills growth is likely to be greater than 20% year-over-year "over the next several years," thanks to strength in Fabric and FortiGate.
Fortinet (
FTNT
) also has an "attractive" free cash flow valuation and if the company is able to exceed estimates and "modestly" exceed growth expectations in 2023, shares are likely to move higher, Bachman explained.
Analysts have been positive on Fortinet's stock (
FTNT
). It had an average rating of
BUY from Wall Street analysts
, while Seeking Alpha authors rate it a slightly less enthusiastic
BUY
. Conversely, Seeking Alpha's quant system, which consistently
beats the market
, rated FTNT a
HOLD
.