Snowflake rises as Jefferies upgrades, citing multiple compression, strong execution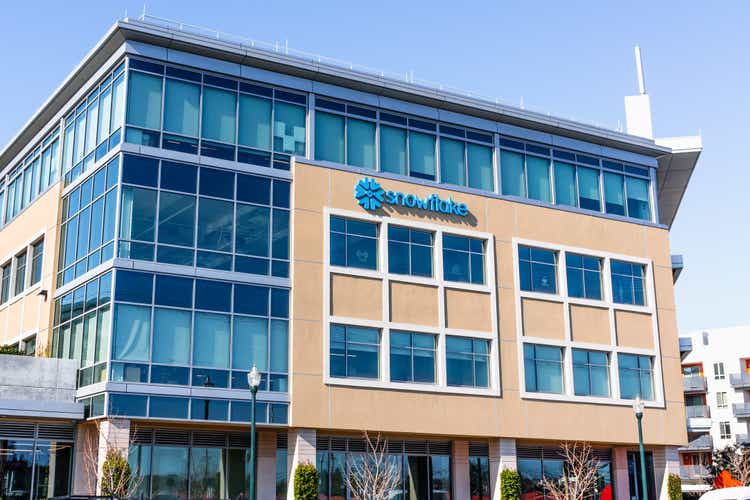 Snowflake (
NYSE:SNOW
) shares rose on Tuesday as investment firm Jefferies upgraded the data warehousing company, citing the recent "meaningful" multiple compression and the company's continued success with expanding its platform.
Analyst Brent
Thill upgraded Snowflake (
SNOW
) to buy from hold and raised the per-share price target to $200 from $125, noting that investors should stick with the stock in the long run, "given its large end markets and plenty of room to double its value while growing into a reasonable multiple."
In the upgrade, Thill noted that Snowflake (
SNOW
), led by Frank Slootman, has "best in class fundamentals" and its execution has been "near flawless" over the past several quarters, due to its "all-star management team" that has successfully scaled software businesses elsewhere.
"We see several parallels between [Snowflake] and other best-in-class software platform stories such as Salesforce (
CRM
), ServiceNow (
NOW
) and Datadog (
DDOG
) and note that the company is growing far faster than peers at similar [revenue] scale," Thill wrote in a note to clients, adding that Snowflake's revenue growth in fiscal 2022 topped the aforementioned companies.
Snowflake (
SNOW
) shares
rose more than 2.5% to $152.26
in premarket trading on Tuesday.
In addition, Thill noted that although Snowflake (
SNOW
) has its roots in data warehousing, estimated to be a $14B market, it has rapidly moved into becoming a data cloud company, with a total addressable market of more than $90B.
The company's management team also believes Snowflake (
SNOW
) could have a bigger opportunity in front of it than ServiceNow (
NOW
), which has a $100B market cap, compared to $47B for Snowflake.
Analysts have been positive on Snowflake's stock (
SNOW
). It had an average rating of
BUY from Wall Street analysts
, while Seeking Alpha authors are less positive on it and rate it a
HOLD
. Conversely, Seeking Alpha's quant system, which consistently
beats the market
, rated SNOW a weaker
HOLD
.