As China looks to open up, here are the stocks with the most revenue exposure
Jun. 28, 2022 11:37 AM ET
Technology Select Sector SPDR ETF (XLK)
XLU, XLE, XLV, XLB, XLI, XLP, XLY, LVS, AMD, INTC, TXN, GLW, WDC, AMAT, NVDA, QCOM, LRCX, ADI, MRVL, MU, MGM, WYNN, WOLF, MCHP, KLAC, EXPD, SWKS, ON, SLAB, TER, SKX, APH, COHR, VIAV, AVGO, TSLA, PACB, MVST, KEYS, QRVO, BGNE, TPIC, ADNT, TXG, BLI, HYZN, GFS
By:

Kim Khan,

SA News Editor
37 Comments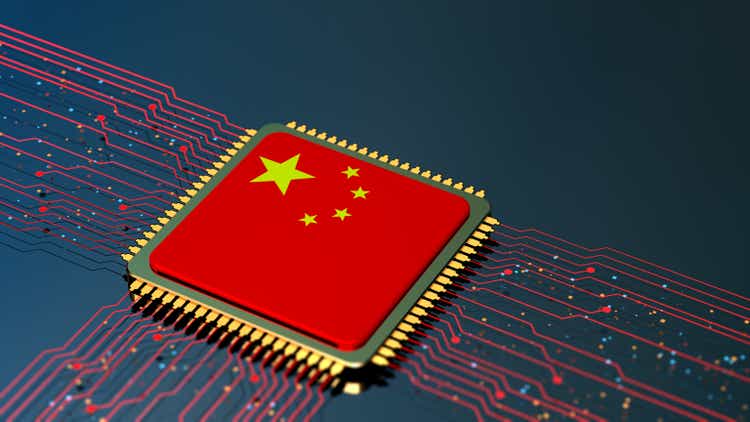 China is cutting its quarantine time for international travelers to 10 days, which is lending support to sectors like casino stocks.
Morgan Stanley just published its Global Exposure Guide, which tracks revenue and cost exposure by region.
"While China is a very important source of revenue for some companies like the casinos/hotels/tech companies the median company in our coverage derives 0% of revenue from China," strategist Michelle Weaver and team wrote in the report.
"The maximum exposures also vary substantially by sector," Weaver said. Four sectors - Consumer Discretionary (XLY), Info Tech (NYSEARCA:XLK), Industrials (XLI) and Healthcare (XLV) - have maximum exposure higher than 30%. Three sectors - Materials (XLB), Energy (XLE) and Consumer Staples (XLP) - have maximum exposure in the high teens. No Utility (XLU) has exposure to China.
"This high degree of variation makes it very important to examine exposure at the stock level."
"The Tech sector has the highest aggregate exposure at 12% and is driven by Semis at 28% and Tech Hardware at 13%," Weaver added. "Consumer Discretionary and Industrials have the next highest exposure at 5% and 4%, respectively. Consumer Discretionary's exposure is driven by the Autos (16%) and Consumer Durables & Apparel (12%) industry groups."
Morgan Stanley divided its list of top stocks by revenue into two, carving out chip companies.
The top 20 stocks, ex-semis, are:
The top 20 semi stocks are:
B. Riley said earlier today that casino stocks have a large potential upside.