Banco Santander hires advisers for potential bid for Citibanamex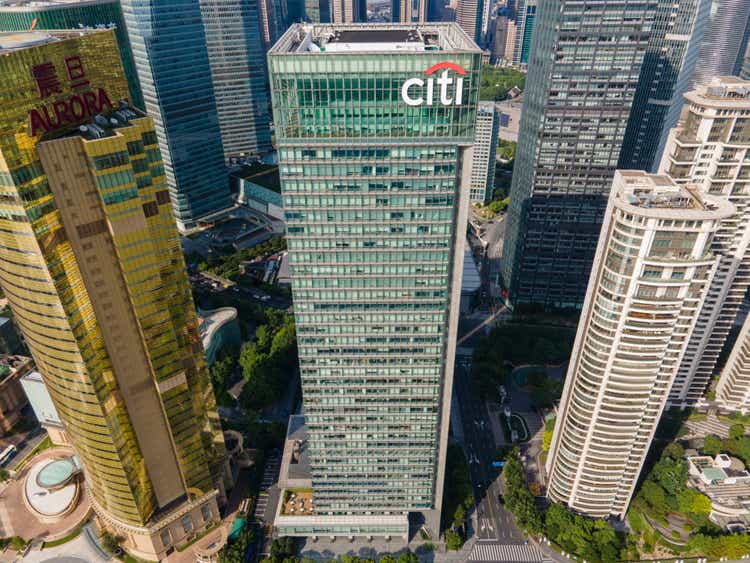 Spain's Banco Santander (NYSE:SAN) has hired Goldman Sachs (GS) and Credit Suisse (CS) to explore a potential bid for Citigroup's (NYSE:C) retail bank in Mexico, Reuters reported Tuesday, citing two people familiar with the process.
In January, Citi (C) said it planned to exit the consumer, small business and middle-market banking operations of Citibanamex as part of its plan to focus on its consumer banking business.
Santander, Europe's second largest bank by market value, had previously submitted a non-binding bid for Citibanamex, another source with direct knowledge of the process told Reuters. Binding bids are expected later this year, the person said.
Mexico's Grupo Financiero Banorte SAB de CV (OTCQX:GBOOF) (OTCQX:GBOOY) hired Bank Of America (BAC) as an adviser and had also submitted a non-binding offer, Reuters said.
Credit Suisse analysts said in a note on Tuesday that the sale could fetch up to EUR 9B ($9.5B).
Another potentially interested party could be Grupo Financiero Inbursa (OTCPK:GPFOF) (OTCPK:GPFOY).
In January, Bloomberg reported that Santander (SAN) was considering a bid for Citi's (C) retail banking units in Mexico. The Bank of Nova Scotia (BNS) and Grupo Financiero Galicia (GGAL) were also named as potential bidders at the time.