EU endorses push to end internal combustion engine by 2035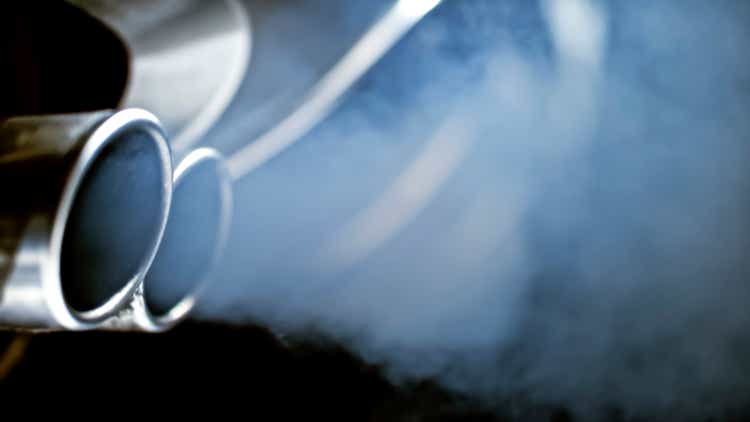 Following 16 hours of negotiations, the European Union has agreed to a framework to eliminate carbon emissions from new cars and vans by 2035, effectively closing the chapter on the internal combustion engine. Many automakers are already in the process of switching over to cleaner fleets, but the industry will now face some pressure to hit the accelerator. The bloc's proposal was first raised in July 2021, but with the final endorsement in the bag, it will be up to members of the European Parliament to get the deal over the finish line.
Areas of compromise: Environment ministers extended a CO2 exemption granted to so-called "niche" manufacturers - or those producing less than 10K vehicles per year - until the end of 2035. Italy, home to Ferrari (RACE) and Lamborghini (OTCPK:AUDVF), also gave up demands for a five-year delay in the EU's plan for carmakers to clean up their fleet. Alternative technologies like synthetic fuels and plug-in hybrids may also be included in the future if they can achieve the complete elimination of greenhouse gas emissions.
"This is a big challenge for our automotive industry," announced Agnes Pannier-Runacher, the French Minister of Energy Transition who chaired the meeting. "I have full confidence that the European car industry can manage," added Frans Timmermans, Vice President of the European Commission. "Our carmakers are among Europe's industrial leaders and they can continue to be that as they embrace this global shift."
Other EV news: Electric vehicle makers have not emerged unscathed in the recent supply chain crisis, especially given the rising costs of raw materials like lithium, nickel, cobalt and palladium. The deteriorating environment prompted a warning from Tesla (NASDAQ:TSLA) CEO Elon Musk earlier this month, telling top managers he had a "super bad feeling" about the economy and the company would slash its workforce by about 10%. The latest layoffs came Tuesday night, with Tesla shuttering its office in San Mateo, California, and cutting around 200 employees there who were working on Tesla's Autopilot driver-assistant system.
Are electric vehicles cleaner than gasoline cars? Deeper dive into the EV industry.