Fed boss Jerome Powell: Soft landing is feasible but will be 'quite challenging'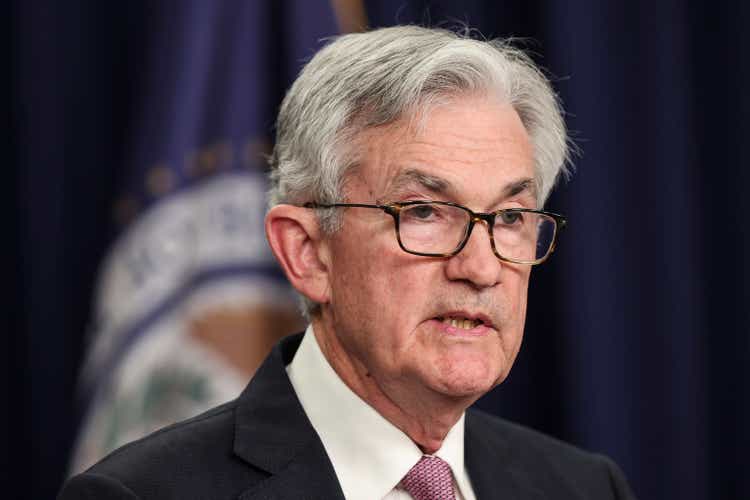 Federal Reserve Chairman Jerome Powell believes achieving a soft landing is possible but it will prove to be "quite challenging," he said during policy panel discussion at the 2022 ECB Forum on Wednesday.
Overall, Powell pointed out that the economy is in "strong shape" and can withstand the central banks actions of dulling inflationary pressures via hawkish monetary policy.
In an effort to moderate growth (while staying positive) and tighten financial conditions to balance supply and demand, the Fed is hiking its benchmark lending rate and is in the process of shrinking its $9T balance sheet. But there's "no guarantee that we can achieve," an economic slowdown while avoiding a recession, Powell emphasized.
When asked whether there's a risk that the Fed may overtighten, Powell responded, "certainly there's a risk, but I wouldn't agree that it's the biggest risk to the economy," Powell said. "The bigger mistake to make would be to fail to restore price stability."
If the Fed lets inflation "stay here for long, expectations will get de-anchored and the cost of dealing with that will be too high," Powell warned.
Powell reiterated the central bank's forward guidance, saying "everything we do will always depend on what is going to happen. Sometimes markets forget about this conditional part."
As the Treasury yield curve comes close to inverting and points to a possible recession down the road, "the shape of the yield curve is not a top line story," Powell said. Instead, the Fed is focused on its price stability mandate of bringing 40-year high consumer price inflation down to its 2% target while maintaining a firm labor market.
Powell admitted that "we now understand better how little we understand about inflation. Looking back, we got supply-side timing issues wrong," and the Fed is trying to "get smarter" about the supply side.
Previously, (June 23) Powell said commitment to fighting inflation is "unconditional."