Solar stocks drop as Roth analyst highlights Customs problem
Jun. 29, 2022 3:22 PM ET
Invesco Solar Portfolio ETF (TAN), SHLS, ARRY
SPWR, FSLR, CSIQ, SOL, JKS, ENPH, SEDG, MAXN, FTCI
By:

Carl Surran,

SA News Editor
17 Comments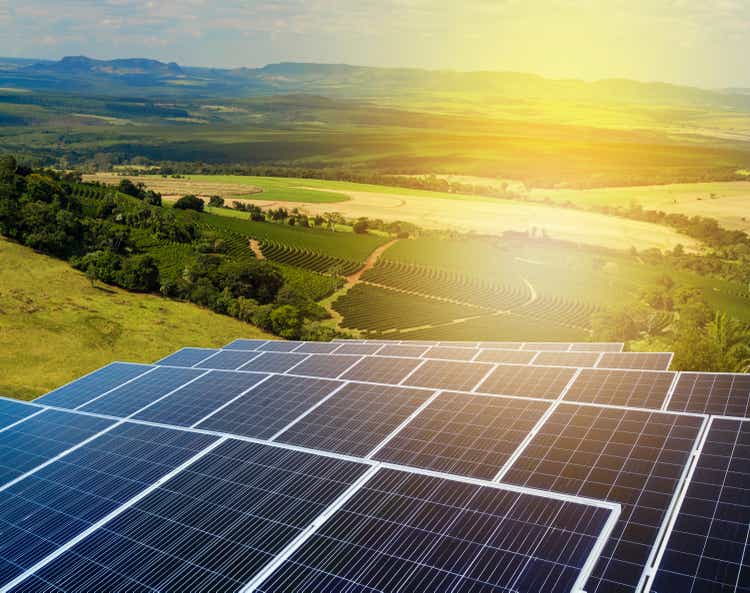 Solar stocks (NYSEARCA:TAN) post broad losses on Wednesday after an industry analyst said new U.S. powers to detain imports tied to China's Xinjiang region have been used to halt products from a "major solar company," Bloomberg reports.
Several sector names show large losses, including (NASDAQ:SHLS) -14%, (NASDAQ:ARRY) -11%, (SPWR) -10.3%, (FTCI) -9.5%, (MAXN) -8.7%, (SOL) -7.6%, (CSIQ) -6.3%, (SEDG) -5.9%, (ENPH) -4.3%, (JKS) -3.8%; First Solar (FSLR), which has a U.S. manufacturing base, -1.5%.
Roth Capital analyst Philip Shen reportedly said in a research note that the U.S. Customs and Border Protection detained products from the unnamed company, demanding documentation of the source of quartzite in the products originated, under the Uyghur Forced Labor Prevention Act.
Providing evidence about the source of raw materials would mark an escalation in controls applied to manufacturers to prove their supply chains are free of links to alleged labor abuses in Xinjiang.
"Our checks suggest that while this can be solved, it is non-trivial and could take time" for companies to be able to provide necessary evidence, Shen wrote, seeing the development as "an incremental negative for the U.S. solar industry."
Earlier on Wednesday, First Solar said it will not build a new factory in the U.S., citing uncertainties over trade policy and tax incentives.