Mercedes-Benz preps for electric future with plant moves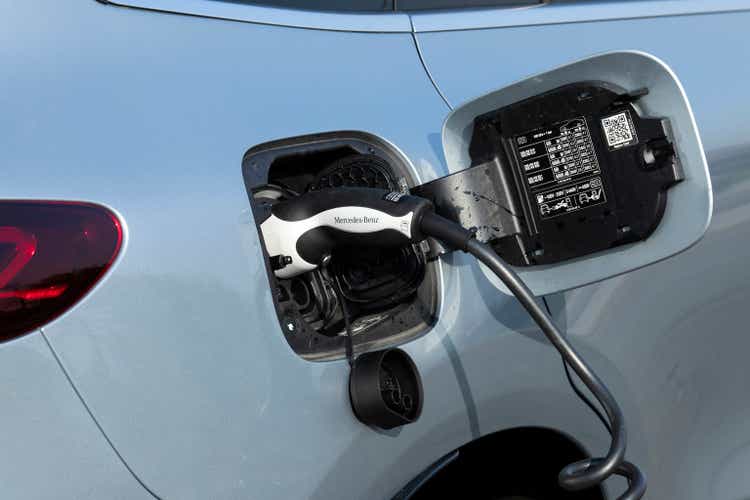 Mercedes-Benz Group AG (OTCPK:DDAIF) is preparing to ramp up electric vehicle production by making changes at its network of plants.
The German automaker's production plan involves the Stuttgart factory making vehicles based on the electric architecture being developed for its high-performance AMG division. That factory is already the site of production of the EQS model.
Plants in Bremen, Germany and Kecskemet, Hungary, will produce all-electric versions of the C-Class, E-Class and similar models. Bremen already produces the all-electric EQE.
Meanwhile, Mercedes-Benz (OTCPK:DDAIF) plans to use local production for battery systems, which it calls a key success factor for the electric vehicle ramp-up and a decisive component in being able to meet the global demand for electric vehicles.
"We are ready for the rapid scaling of electric vehicle volumes," said Mercedes board member Joerg Burzer on the road ahead.
Last year, Mercedes-Benz (OTCPK:DDAIF) said it expects plug-in hybrid and battery-electric vehicles to account for 50% of its global volume by 2025 and anticipates being all-electric by 2030 except in small markets where it be difficult due to infrastructure.
Read the breakdown on Mercedes-Benz from Seeking Alpha authors.