Coinbase is selling geo-location data to U.S. immigration enforcement agency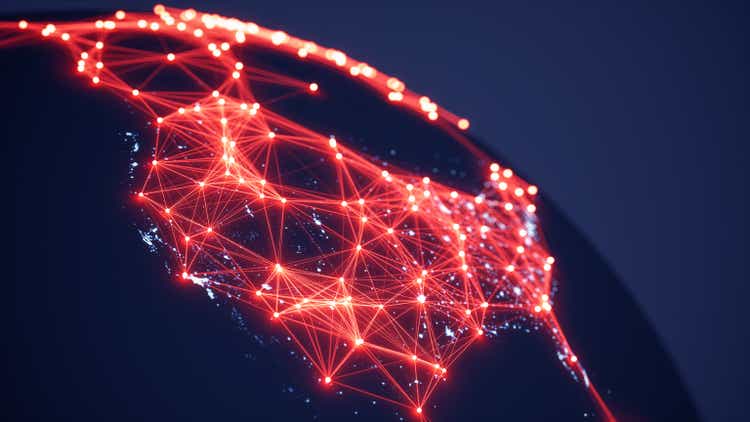 Coinbase Global (NASDAQ:COIN), the cryptocurrency exchange, is selling to the U.S. Immigration and Customs Enforcement a range of features that allows the agency's Homeland Security Investigations division to track and identify crypto users, The Intercept reported late Wednesday, citing contract documents obtained by watchdog group Tech Inquiry.
Coinbase (COIN) stock is sliding 5.1% in Thursday premarket trading, along with overall weakness in crypto. Bitcoin (BTC-USD) has dropped 4.5% in the past 24 hours to $19.1K and ether (ETH-USD) -8.5% to $1.02K.
In August 2021, Coinbase (COIN) initially sold a single analytics software license to ICE for $29K. That was followed by ICE purchasing software in September for as much as $1.36M. A new contract obtained by Tech Inquiry showed that ICE now has access to a number of features through Coinbase (COIN) Tracer, the company's intelligence-gathering tool.
The tool allows clients to trace transactions through the blockchain. While blockchain ledgers are typically public, the process of tracing the money from spender to recipient becomes overwhelming without the aid of software tools.
The contract gives ICE the ability to track transactions from almost a dozen digital tokens, including bitcoin (BTC-USD), ether (ETH-USD), and Tether (USDT-USD). The agency also has access to analytics into transfers of cryptocurrencies and historical geo-tracking data, among other things, The Intercept said.
Coinbase (COIN) markets the product for both corporate compliance and law enforcement investigations, promoting its ability to investigate "activities including money laundering and terrorist financing" and "connect [crypto] addresses to real world entities."
In other crypto-related news, Grayscale sued the SEC for rejecting its spot bitcoin ETF.
Dear readers: We recognize that politics often intersects with the financial news of the day, so we invite you to click here to join the separate political discussion.