Palo Alto Networks is 'materially mispriced,' MS says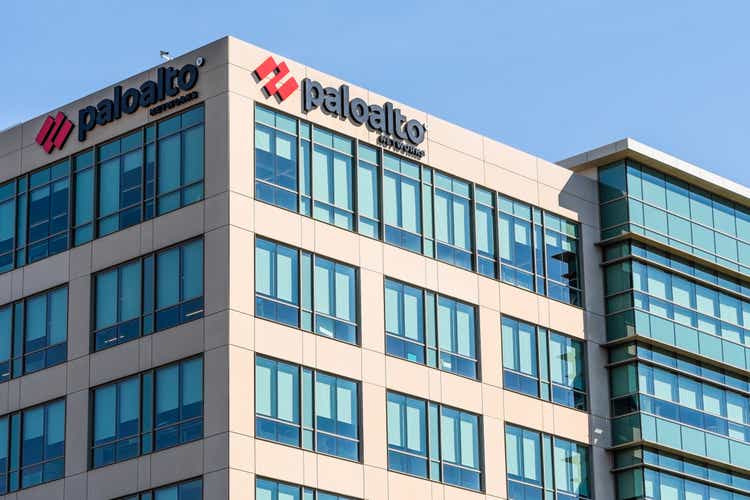 Palo Alto Networks (NASDAQ:PANW) shares are "materially mispriced," according to investment firm Morgan Stanley, noting that its high free cash flow growth and increasing buyback should benefit investors.
Analyst Hamza Fodderwala, who rates Palo Alto Networks (PANW) shares overweight with a $823 price target, noted that 30% free cash flow growth and the potential for visibility into GAAP earnings and perhaps an inclusion in the S&P 500, create "positive near-term catalysts for shares."
Palo Alto Networks (PANW) shares were little changed at $491.80 in premarket trading.
In addition, Fodderwala noted that investors have placed "renewed scrutiny" on Palo Alto (PANW), given the fact that stock-based compensation is roughly 20% of its revenue, compared to just 5% to 7% for Check Point (CHKP) and Fortinet (FTNT).
However, the analyst thinks those concerns "lack context and are likely overdone," due to several acquisitions in recent years and the desire to keep founders and key executives from those companies; and with a free cash flow margin of greater than 30% and more than $2B in free cash flow, the majority of cash is now going towards buybacks, notable given the valuation.
Fodderwala also noted that Palo Alto Networks (PANW) could start providing GAAP earnings in the next quarter or two, citing management's alluding to providing a target for GAAP profitability.
"We see clear line of sight into GAAP earnings within 1-2 quarters (possibly next quarter) and positive [trailing 12 months] GAAP earnings by early-mid CY23, making [Palo Alto Networks] a strong candidate for inclusion in S&P 500 index after meeting eligibility requirements," Fodderwala added.
Fodderwala also noted that Palo Alto Networks (PANW) sees some near-term benefits to free cash flow as it bills its customers in three year contracts, but the market is likely "overcorrecting" for this when valuing the company.
"The inflation of absolute [free cash flow] dollars only relates to new business – in a no growth model, invoice durations above one-year would have no inflationary impact," the analyst wrote, adding that adjusting for a 10% inflation rate, the current valuation would be 22 times 2023 free cash flow.
With cash flow growing more than 30% on a compound annual growth rate, the analyst said this valuation was "too low, in our view."
Earlier this month, investment firm Wedbush Securities said investors should focus on "secular winners" such as Palo Alto Networks (PANW) as valuations come down and the rise of continued geopolitical threats around the world.