Inflation is changing how consumers pay and what they're buying, surveys say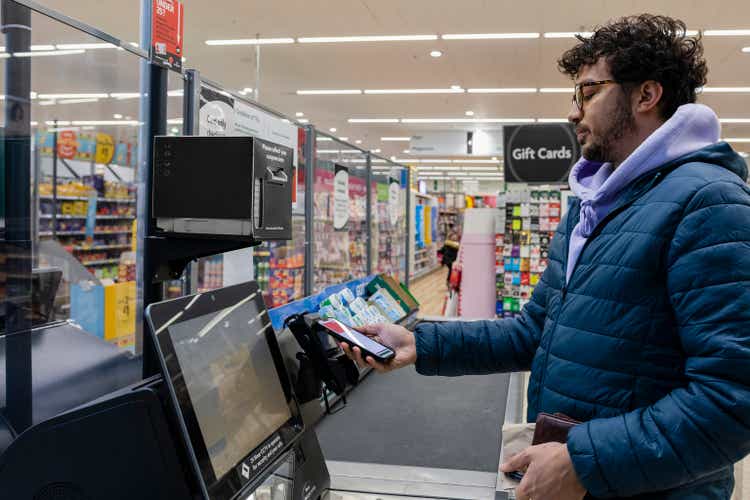 With inflation all but impossible to ignore, consumers are changing their methods of payment to keep a closer eye on how much they spend, according to a survey of 11,000 consumers in Europe, North America, and Latin America commissioned by payments platform Paysafe (NYSE:PSFE).
Some 44% of respondents of the survey of conducted in April say they've changed their spending habits in response to inflation; 40% of those said they shifted toward methods that allow them to track spending more accurately, and 21% said they're avoiding buying on credit.
More than half (53%) who have changed their payment habits are using debit cards more often than a year ago. That's the case even in countries where credit cards are more popular. For example, in Canada, credit cards remain the most often used form of payment, but debit cards are being used more often than a year ago by 49% of respondents.
In survey conducted by Provident Bank (NYSE:PFS), almost half of the respondents said they're using credit cards slightly more or much more frequently on routine purchases that they were last year. The survey of 600 adults in the U.S. found that more than ~10% said they eliminated all non-essential purchases and almost 72% reported making at least some changes to personal travel habits.
More than half said they're spending between $100 and $500 more per month on groceries. Baby products, meats, utilities, household items, milk, and alcohol had the most impact on personal finances, respondents said.
More than 80% of U.S. consumers are cutting back drastically on travel and spending due to inflation. Actions they were taking to cut back on spending included: Quitting cigarette smoking; shopping at discount stores and switching to store-brand items; taking on "odd jobs" for extra income; making coffee at home; not getting haircuts.
On the travel front, Provident Bank said some respondents were avoiding travel to expensive areas; video-conferencing with family rather than make in-person visits; postponing travel until gas prices go down; and mapping out gas usage before traveling.
If consumers are turning to fintechs to help navigate higher prices, it's not showing up in the companies' stock performance. In a selection of payment and fintech-related stocks, all have dropped over the past six months as seen in this sample portfolio. Dave (NASDAQ:DAVE) has plunged 70% in the past month, and Affirm (NASDAQ:AFRM), which allows consumers to pay for purchases in installments, dropped 40%.
At the end of June, Truist cut price targets for Block (NYSE:SQ) and Shift4 Payments (NYSE:FOUR).