Immunome gains 34% after preclinical data on COVID-19 antibody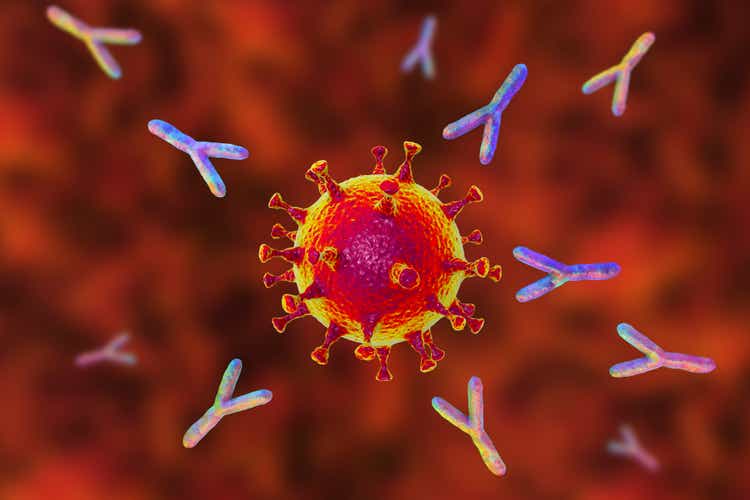 Clinical-stage biotech Immunome (NASDAQ:IMNM)

added ~34%

on Thursday after data indicated that the company's experimental three-antibody cocktail IMM-BCP-01 was effective against COVID-19 variants of concern, including BA.1 and BA.2.
IMM-BCP-01 consists of three patient-derived neutralizing antibodies that

target non-overlapping regions on the SARS-CoV-2 spike protein.

According to results published in the journal Science Immunology, IMM-BCP-01 was found to have decreased Omicron infection in the lungs of Syrian golden hamsters.
The lab results have also indicated potential antiviral effector response, including phagocytosis, antibody-mediated cellular cytotoxicity and complement pathway activation.

Citing their findings, the researchers wrote: "…IMM-BCP-01 could be a promising means for preventing or treating infection of SARS-CoV-2 variants of concern, including Omicron BA.1 and BA.2, in susceptible individuals."

Early this month, Immunome (IMNM) announced the dosing initiation of an early-stage study for IMM-BCP-01 involving recently diagnosed COVID-19 patients. The topline data from the single dose, dose escalation study is expected in 2H 2022.