Inflation makes Independence Day celebrations more expensive this year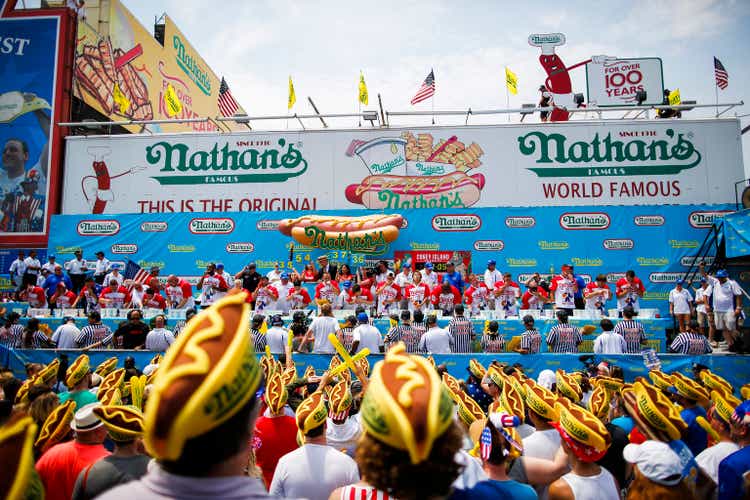 84% of Americans plan to celebrate Independence Day this weekend, according to the National Retail Federation, though inflation will add to the cost of cookouts and festivities. Those who have plans for the holiday are forecast to spend over $84 for food items on average (up $4 from last year and $10 from 2020) for a total of $7.7B. More than half of consumers are planning a BBQ or picnic, and 26% of those celebrating expect to purchase additional patriotic items.
Snapshot: Ground beef prices are up 36% from a year ago, per the American Farm Bureau Federation, while the cost of chicken breasts and pork have increased by more than a third. Fuel, fertilizer and other key farming inputs were already under pressure before the invasion of Ukraine, which further disrupted the global agriculture supply chain. Anyone hitting the road this weekend will also face near record high prices at the pump and good luck to those traveling by plane as airport numbers reach pre-pandemic levels
"Airlines are learning the hard way that there is a severe price for over-optimism," noted Joseph Schwieterman, a transportation expert at DePaul University. "They are on the edge of a cliff this holiday."
Chasing the Mustard Belt: Around 35,000 people are estimated to convene on the corner of Surf and Stillwell avenues in Coney Island to watch the Nathan's Famous (NATH) Fourth of July Hot Dog-Eating Contest. Millions more will watch the ESPN telecast of the event, which has been formally going on since 1972. Keep an eye on defending men's champion, Joey "Jaws" Chestnut, who ate 76 hot dogs during last year's showdown. Nathan's stock has also had some luck in 2022, with shares recently rebounding to $58 - the same price where they started the year - despite a broader market downturn.