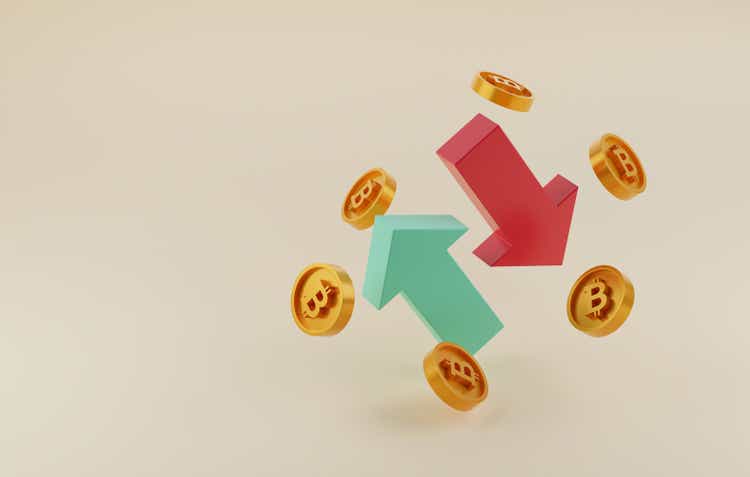 Bitfarms (NASDAQ:BITF) reported 3.6 EH/s online in mining production as of June 30, 2022; during the month it mined 420 new BTC marking a 58% Y/Y increase.
"The Bunker is nearing the completion of Phase 2, and

it will be our largest active site, with 36 MW powering ~913 PH/s, which alone is nearly our total hashrate as at the end of 2020. Miner deployments at The Bunker drove a 6% increase in our sequential M/M hashrate to 3.6 EH/s," Chief Mining Officer Ben Gagnon commented.

On a daily average, the company mined 14 BTC (compared to 13.9 bitcoin/day in May) which is equal to ~280K and ~$8M for the month based on a BTC price of $20K on June 30, 2022.
On June 30, 2022, the company held 3,144 BTC representing a total value of ~$63M based on a BTC price of $20K.
In June, the company completed the building structure for the first 50 MW warehouse in Rio Cuarto, Argentina; with construction on schedule, the company expects production to commence at this first warehouse in Q4 2022 and it plans to complete the second 50MW facility in Q1 2023.
In June, Bitfarms initiated and completed certain financing activities that reduced overall debt and increased liquidity; paid down $100M BTC-backed loan facility to $38M, sold 3,352 BTC for total proceeds of $69M and amended BTC-backed loan that was to mature June 30, 2022 extending the maturity by three-months for a maximum of $40M.
Shares

trading 2.7% higher premarket.