Banks to see tough comparisons in Q2, better times ahead, Mayo says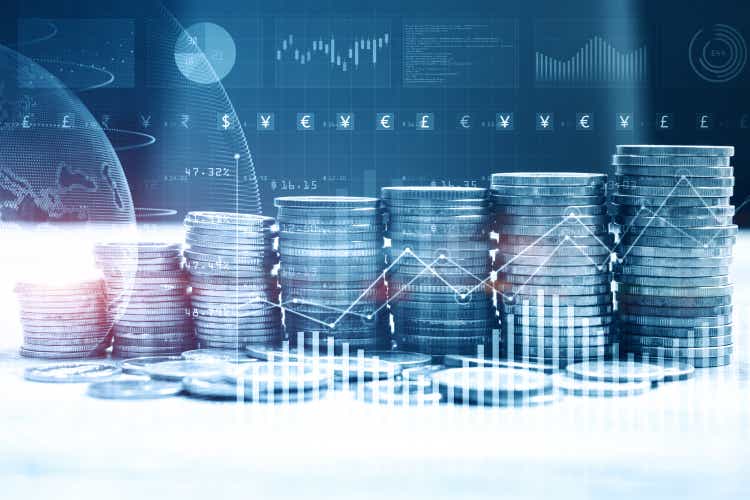 Wells Fargo analyst Mike Mayo is lowering banks' price targets and EPS estimates even as he sees better times ahead for the sector in the second half of the year, according to a note dated Friday.
The lower price targets reflect the 20% YTD decline in the S&P 500 ("SPX"), and the reduced EPS estimates are due to capital markets activity and current expected credit loss ("CECL") reserve builds. "Thereafter, banks should benefit from the start of the forecast best net interest income acceleration in four decades and and among the best pretax margin expansion in the SPX," Mayo wrote.
"Main Street banking should continue to outpace Wall Street banking in 2Q22, regionals should fare better," including Fifth Third (NASDAQ:FITB), PNC Financial (NYSE:PNC), and Truist Financial (NYSE:TFC), he said. Bank of America (NYSE:BAC) remains his top pick.
The analyst lowered average EPS estimate by 5% for 2022 and by 4% for 2023 on capital market revenue and CECL dictating higher provisions for loan losses even though credit quality remains good.
He believes "this cycle is very different due to structural changes" — more stable deposit funding means better NII growth. The adoption of technology should help expense control, and de-risking should lower credit losses..
"From our bottoms-up perspective banks still seem fine — 'higher' rates do not mean 'high' rates and 'higher unemployment' does not mean 'high' unemployment," Mayo said.
The analyst also has Overweight ratings on Citigroup (C), KeyCorp (KEY), Northern Trust (NTRS), Goldman Sachs (GS), and U.S. Bancorp (USB).
He points to five negatives for 2022 and five positives for H2 2022 and FY2023.
Negatives: Q2 Y/Y comps will be tough as banks lap reserve releases from 2021; marks to book value with AOCI hits continuing; CECL reserve builds; fees from investment banking, mortgages, wealth and asset management, and fixed income are all expected to decline; investor sentiment on banks is expected to be cautious until the fall.
Positives for H2 2022 and 2023: Better Y/Y comparisons; NII expects to show best growth in four decades over the next six quarters; sees banks as second best pretax margin expansion in the SPY out of 26 industries from 2022 to 2023; the investment-grade bond market still says banks are less risky than corporate U.S.; investors' negative sentiment likely to improve in fall if inflation and GDP visibility is improved.
Mayo is more bullish on Bank of America (BAC) than the Quant rating of Hold and aligns with the average SA Author rating of Buy.
SA contributor Ray Merola now rates BofA (BAC) a Strong Buy as recent stock weakness provide a buying opportunity as key fundamentals have stabilized or are trending positive.