Stocks, bonds on track for worst year since post-Civil War, commodities best since WWII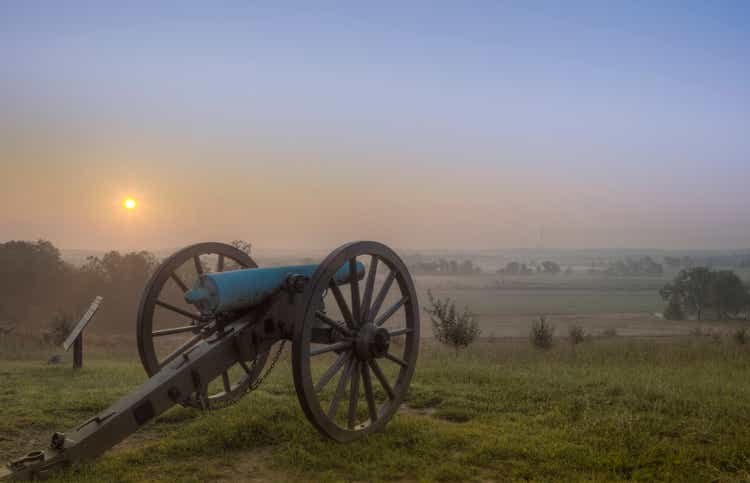 This year is shaping up to be historic in terms of real asset performance, according to BofA Securities.
In his weekly Flow Show note, strategist Michael Hartnett wrote Friday that in real terms, government bonds (TBT) (TLT) (SHY) are on course for their worst performance since 1865.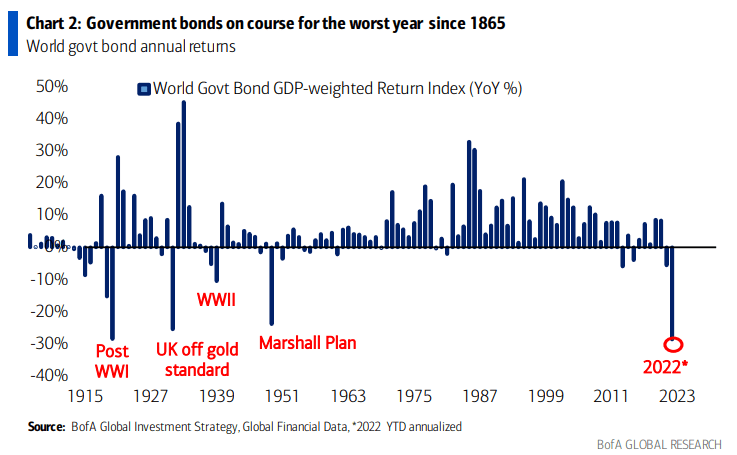 The S&P 500 (SP500) (NYSEARCA:SPY) is looking at its worst year in real terms since 1872, Hartnett said.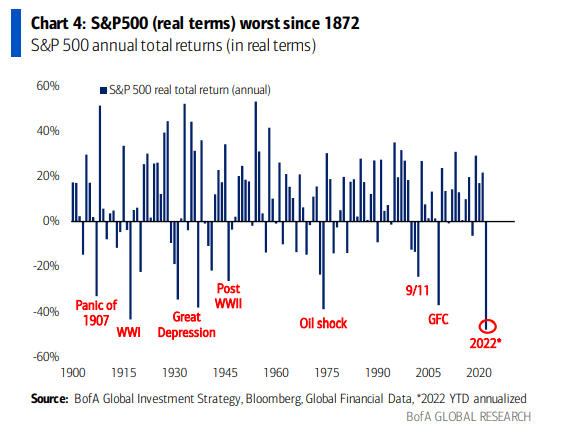 Meanwhile, commodities are on track for their best year since 1946.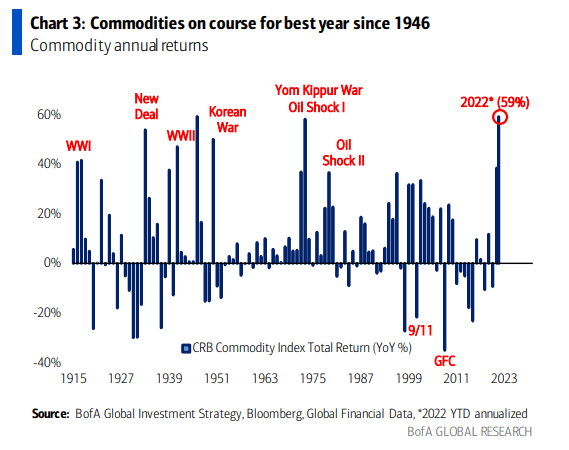 Broad commodity ETFs: DBC, JO, PDBC, GSG, COMT, DJP, BCI, USCI, COM, GCC, FTGC, RJI, COMB, BCD, CMDY, GSP, FAAR, BCM, GSC, SDCI, JJS, CCRV, EAPCX, EIPCX, DJCB, UCIB, HGER, HCOM, PQCMX, PQCZX
Fed expectations peaking
Fed hike expectations are "peaking," with the largest inflows into TIPS (TIP) in 12 weeks, Hartnett said. But inflation expectations are not peaking, with the 14th-consecutive week of outflows from Financials (XLF).
Materials (XLB) and Energy (XLE) saw the largest outflow ever, while the largest inflow into emerging market equities (EEM) (VWO) in nine weeks indicated that recession odds are rising.
See Wolfe Research's stock market bottom checklist.