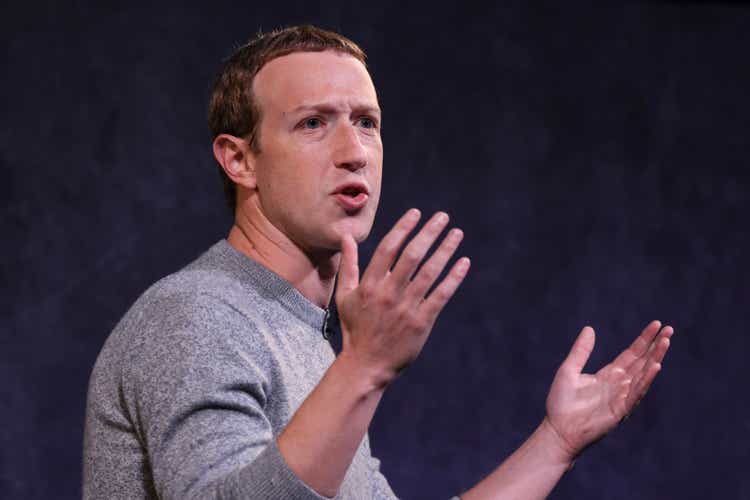 Meta Platforms (NASDAQ:META) is slashing its hiring of engineers this year by 30%, a move falling right in line with a dire warning the company issued Thursday about its second-half expectations.
Meta stock (META

) is the worst performer among big-company Communications stocks Friday,

down 3.4%

. In 2022, it's now

down 54%

for the year.

The company had said in its last earnings call that it would respond to slower growth with a corresponding cut in investments, particularly in its more future-focused bets that it houses in Reality Labs.
Now CEO Mark Zuckerberg has put some numbers to that. In an employee Q&A session, he said Meta had previously planned to hire 10,000 new engineers in 2022, but that target's now down to 6,000-7,000, according to media reports.
The economic situation is "one of the worst downturns we've seen," Zuckerberg said.
It's not just new hiring feeling the pressure, either. Zuckerberg said he'd be "turning up the heat" on existing hires who may prove unable to meet more aggressive goals.
"Realistically, there are probably a bunch of people at the company who shouldn't be here," Zuckerberg reportedly said. "Some of you might decide that this place isn't for you, and that self-selection is OK with me."
The hiring-cut details add on to a warning issued by Chief Product Officer Chris Cox Thursday, saying that employees will need to prioritize "ruthlessly" and operate leaner and meaner: "We are in serious times here and the headwinds are fierce."