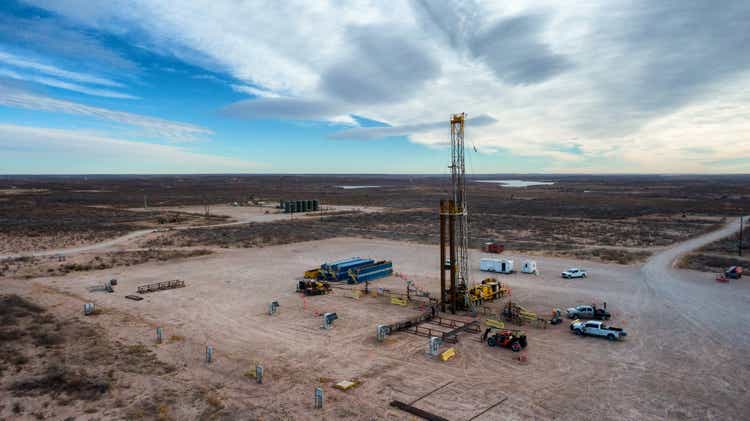 Baker Hughes (BKR) released its monthly international rig count report Friday, showing rising rig counts globally (SLB), outside of the Middle East (ARMCO). In percentage terms, Europe saw the largest jump (SHEL), as the continent's rig count reached 87. Still well below the ~200 rigs running pre-pandemic, but up from 79 rigs in May. Rigs running in Africa rose by 2 (TTE) to 78, while Latin America (PBR) saw an increase of 5 rigs to 160. Interestingly, the Middle East saw rig count fall to 303 in June from 314 in May; Middle East rig counts remain well below pre-pandemic levels of ~430.
Thursday, President Biden requested Gulf nations increase oil production. There's been debate over exactly how much spare production capacity remains within OPEC, as President Macron recently indicated that the Gulf states are nearly tapped out. Friday, Reuters reported that OPEC production actually fell in June, despite an increase in quotas across the cartel. According to the survey, production fell 100kb/d, with declines in Nigeria and outages in Libya offsetting increased production from Saudi Arabia.
Historically, OPEC has been hesitant to cede market share to the US. When OPEC cut production near the end of 2016, the US responded with over 3mb/d of production growth by 2018 (XOM) (CVX). Post pandemic there appears to be less risk of losing market share, as the shale patch remains hamstrung by supply chain headwinds, labor shortages and policy threats. Whether Gulf nations respond to the President's request for higher production remains to be seen; however, low and falling rig counts do not point to an urgent at increasing supplies.