McDonald's one dollar drink deals may be an inflation casualty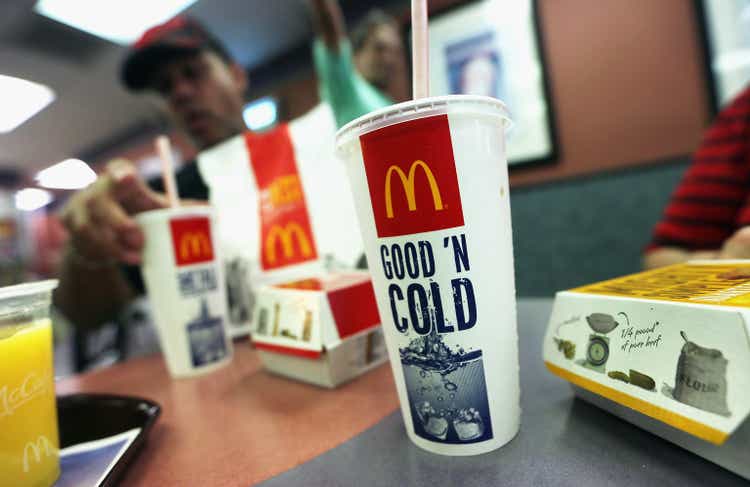 Many McDonald's Corporation (NYSE:MCD) locations are doing away with the well-known $1 drink offering as the restaurant chain battles through inflation costs of its own.
Sources tipped the Wall Street Journal that at least 16 restaurant coops voted to advertise the chain's value menu, instead of the dollar drinks. Some franchisees have already lifted soda prices by several dimes, with at least one noting that the shift has "significantly improved" profits.
During a conference appearance in June, McDonald's (MCD) execs acknowledged the inflation reality, while also stressing that value and affordability were lynchpins of the brand.
"We're being very conscious to ensure that we kind of stay on the side of the consumer as we make decisions through this to ensure those really important fundamentals of our business around value and affordability stay as strong as they can." (read the full transcript)
McDonald's (MCD) has been a notable outperformer over the last six weeks with a 0.61% gain vs. the -7.47% drop for the S&P 500 Index.

McDonald's (MCD) is expected to report earnings sometime during the last week of July. See the consensus estimates.