Daiwa sees life left in streaming, starting Comcast at Outperform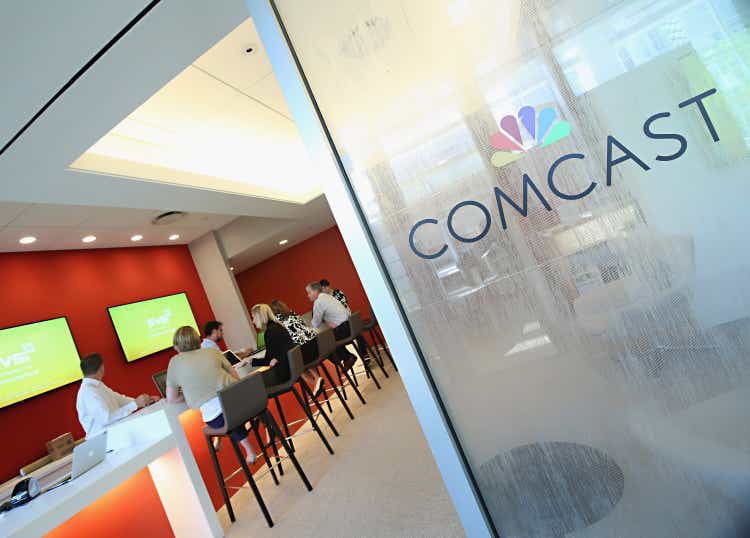 Daiwa Capital Markets America is out with positive expectations for media stocks even as some lockdown tailwinds fade, expecting the sector to continue to deliver some solid growth.
That opinion holds even with some well-publicized worries about the advertising market, where analyst Jonathan Kees sees some possible impacts from an economic slowdown, but not as severe as in the past.
He's launched coverage of Universal parent Comcast (NASDAQ:CMCSA) at Outperform, and initiated Paramount Global (NASDAQ:PARA) (NASDAQ:PARAA) at Neutral. That difference is driven mainly by economic expectations: "We like CMCSA's diversification which provides balance no matter the economic condition. PARA is pure-play media, performing best during economic expansions."
Both companies have exposure to streaming, which has offered some high growth during the COVID-19 pandemic. And though streaming has lost some "investor fondness" after Netflix (NFLX) posted its subscriber decline last quarter, Kees noted that high-growth stocks have suffered in general amid such factors as interest rate hikes.
Streaming deserves consideration from investors given expectations for an addressable market growing about 20% annually on average from 2019-2023, he said - and both Comcast and Paramount should maintain fast growth.
Meanwhile, while both are ahead of the curve on ad-supported streaming, they've not yet fulfilled their potential as they're not actively marketing to consumers nor advertisers, Kees noted.
As for a potential ad recession, midterm elections are set to inundate airwaves with political spending - and "we doubt advertisers would stay away" from major sports in the fall, including the World Cup and NFL.
He's got a price target of $43 on Comcast (CMCSA) - 8% upside after Friday's gain of 1.2% - suggesting it's good to build a position there no matter the economic state. Paramount (PARA) is "better suited when coming out of a recession, if we are entering one"; the price target there is $26, implying 4% upside after the stock's 1% Friday gain.