Atlanta Fed's GDPNow model dragged down further to -2.1% for Q2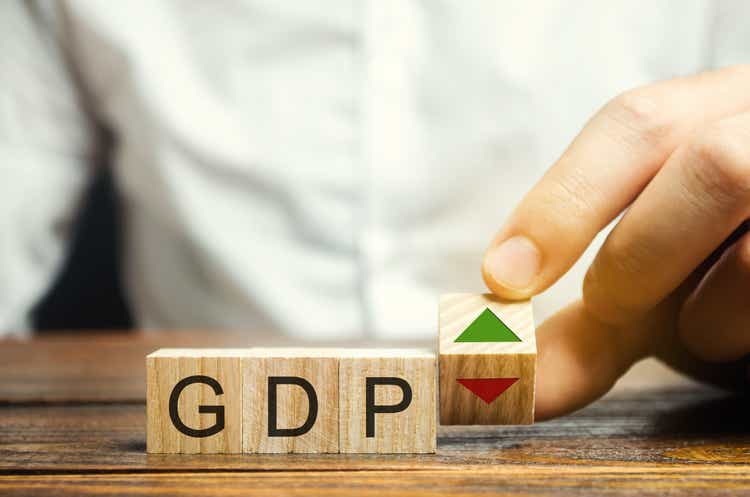 The Atlanta Fed's GDPNow model estimate for Q2 real GDP growth has been revised down further to -2.1% on Friday vs. -1.0% on June 30.
That would be an even bigger contraction from the first quarter, which saw real GDP contract 1.6%. Note that back-to-back quarters of negative GDP growth is defined by some as a technical recession.
Fears of a recession are setting in as Treasury bonds (NASDAQ:TLT) have been catching a bid since mid-June, with the 10-year T-bond yield dipping 8.5 basis points to 2.88% as of shortly before 3:30 p.m. ET. That compares with its cyclical peak of 3.48% on June 14. On the short-end of the yield curve, the 2-year is also falling nearly 9 basis points to 2.83%, down from 3.43% on June 14.
The Atlanta Fed's downbeat estimate comes as a string of poor economic data rolls in. June's manufacturing data, for example, continues to wane amid supply chain constraints as well as a drop in new orders.
"The Fed has effectively pushed the economy into a recession, trigger waves of layoffs and making cost of living higher via debt costs," macro analyst Adam Tumerkan wrote in a Twitter post Friday in response to the updated GDPNow.
Previously, (June 30) Atlanta Fed lowers Q2 GDPNow estimate to negative territory.