Electric vehicle stocks: Buy, sell or shift to neutral?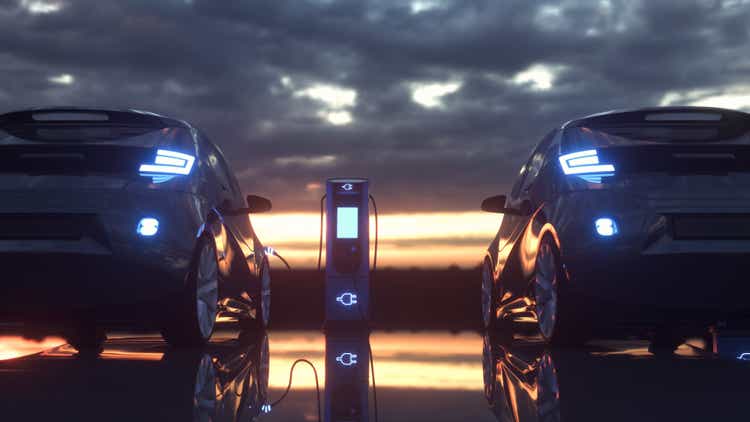 The electric vehicle sector starts the second half of the year in need of a hard reboot after the Green Tidal Wave thesis hit potholes this year that included supply chain disruption, commodity price shocks, chip shortages, labor pressure, and a valuation reset with interest rates spiking.
The big drops seen in the EV sector during the first half of 2022 included Embark (EMBK) -94%, Hellbiz (HLBZ) -88%, Volcon (VLCN) -84%, Aurora Innovation (AUR) -83%, Volta (VLTA) -82%, TuSimple (TSP) -80%, Mullen Automotive (MULN) -79%, Arrival (ARVL) -79%, Canoo (GOEV) -76%, Rivian Automotive (RIVN) -75%, Cenntro Electric Group (CENN) -71%, Sono Group (SEV) -69%, Ouster (OUST) -69%, GreenPower Motors Company (GP) -67%, Luminar Technologies (LAZR) -64%, and QuantumScape (QS) -61%.
Looking ahead, the automobile industry as a whole is expected to see more supply chain disruptions and constraints in the near-term that could pressure inventory tightness into 2023 and drag on sales. EV startups face even tougher commodities and labor than OEM majors who have the benefit of scale.
Amid the share price bruising and negative vibe, some analysts are looking out all the way to 2023 for a recovery when inflation is expected to be improved and EV demand strong.
Tesla (TSLA) is still widely seen as sitting in a strong position. "While the softer macro will clearly impact demand around the edges the coming quarters, we believe Tesla has ample demand capacity to hit ~2 million units in 2023 globally with production capacity that can exceed this number when factoring in Austin and Berlin to a normalized China production target," updated Wedbush Securities analyst Dan Ives.
In China, the latest round of deliveries reports came in strong with weekly sales returning to the peak levels seen last December. XPeng (XPEV) +133% Y/Y, Li Auto (NASDAQ:LI) +68% Y/Y, and Nio (NIO) +60% all moved past the COVID disruption of the last few months to return to strong deliveries growth. However, the zero-COVID policy wildcard from Beijing has held back investor enthusiasm and could be a factor again in the back half of the year.
There have also been some general developments in the background supportive of the EV sector. Electrify America announced that Siemens was investing more than $100M into the company and its EV charging network. Volkswagen (OTCPK:VLKAF) is also increasing its original commitment to Electrify America. Meanwhile, the European Union agreed to a framework to eliminate carbon emissions from new cars and vans by 2035, effectively closing the chapter on the internal combustion engine.
EV stocks with consensus buy recommendations from both Wall Street analysts and Seeking Alpha authors include Ouster (OUST), Aeva Technologies (AEVA), Innoviz Technologies (INVZ), Beam Global (BEEM), Wallbox N.V. (WBX) and Workhorse Group (WKHS).
The electric vehicle stocks with the highest Seeking Alpha Quant Ratings are Li Auto (LI) 3.41, Tesla (TSLA) 3.32, Lucid Group 3.01, Ayro (AYRO) 3.00, and XPeng (XPEV) 2.95.
Meanwhile, the Seeking Alpha Quant Rating is flashing Strong Sell on AEye (LIDR), Arcimoto (FUV), Faraday Future Intelligent Electric (FFIE) and Allego N.V. (ALLG).
Add your own EV stock picks for investors to buy or avoid in the comment stream.