2022 box office: Paramount cruises to unlikely lead, with top hit in 'Top Gun'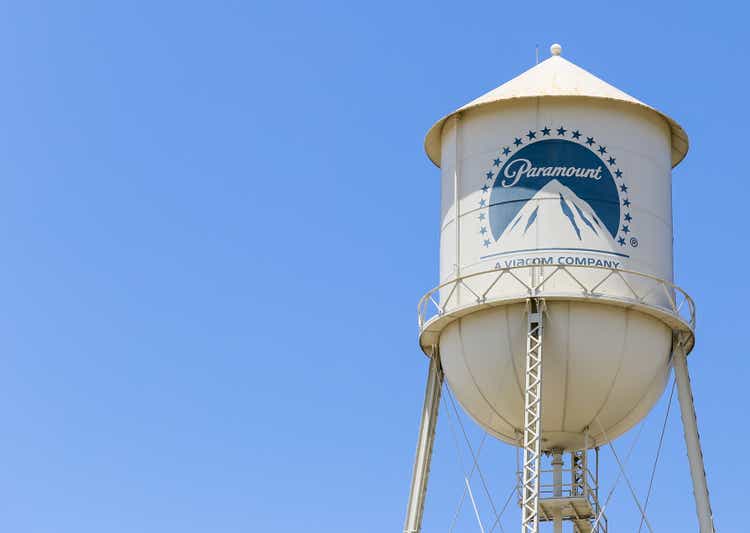 The July 4 holiday marks the halfway point in the year's movie calendar - and the fireworks are coming from an unlikely place this year: When it comes to the big studios, so far in 2022, the last have become first.
After a couple of years where Sony (SONY) took the annual crown for top-grossing domestic studio - and before that four straight pre-pandemic years where Walt Disney (NYSE:DIS) was the king - the time may have come for usual also-ran Paramount (NASDAQ:PARA) (PARAA).
Paramount is the No. 1 distributor in dollar terms in 2022 so far, and the only one to cross $1B in domestic grosses - thanks to Tom Cruise and the year's top movie, Top Gun: Maverick, which has drawn $564M in domestic theaters and crossed $1B worldwide (a first for Cruise's movies).
That comes after a few years where Paramount has brought up the rear among the "Big Six" Hollywood studios (now essentially a "Big Five," after Disney swallowed 20th Century Fox in 2019). Last year, Paramount had the sixth-highest grosses, behind even United Artists (part of MGM and now Amazon.com (AMZN)); in 2020, it was fifth among the "Big Five"; and in 2019, sixth again, that time behind mini-major Lions Gate (LGF.A) (LGF.B).
Those subpar performances were largely due to putting out smaller film release schedules than rivals: In 2019, Paramount released 11 films; Warner Bros. (NASDAQ:WBD) by contrast sent 43 films into the world.
Now with just 8 movies so far, Paramount (PARA) (PARAA) has a 25.7% share of the market, a solid lead on Universal (NASDAQ:CMCSA) - which if combined with Comcast's other Focus Feature label has 22% market share, with its 10 movies so far grossing a total of $773.5M domestically.
Walt Disney (DIS), if you count its 20th Century Studios and Searchlight pictures, is next with $636.5M and a 16.4% share, ahead of Warner Bros. (WBD), with $544M and a 14% share paced by The Batman.
Aside from Cruise's sequel, Paramount has also benefited from a family hit in Sonic the Hedgehog 2, which grossed nearly $191M domestically. Universal (CMCSA) has been riding on Jurassic World Dominion and its $335.3M domestic gross, but it's set to add another pile with its latest Minions movie.
Minions: The Rise of Gru (CMCSA) was pegged for an opening perhaps around $75M, but in three of the days of the long holiday weekend it's surged with $108.5M so far - and at a pace nearing $128M counting Monday, it would set an all-time Independence Day weekend record.
Meanwhile, Top Gun: Maverick (PARA) (PARAA) continues to show unheard-of staying power. Already the year's top film, it lost just under 14% of last week's business - in its sixth week of release - to land at $25.5M, good enough for second place over the three days, behind Minions (CMCSA) and ahead of Elvis (WBD), which dropped 39% in its second week to end up at $19M (and a cumulative total of $67.3M so far).
All this is good news for studios and theaters compared to the dead zone of the COVID-19 pandemic - but that's all relative, of course. The box office is still pacing about 33% lower than the same point in 2019. People have shown they're willing to return to theaters, but as analyst Jeff Bock of Exhibitor Relations Co. has pointed out, the gap is largely due to about 37% less product in theaters overall, due to the lingering effects of production delays. (In fact, this weekend's Minions: The Rise of Gru (CMCSA) looks like the last in a string of films that were delayed from original plans to release in summer 2020.)
Still, exhibitor stocks aren't complaining about the influx of hundreds of millions of dollars in ticket sales: AMC Entertainment (AMC); Cineworld (OTCPK:CNNWF); Cinemark (CNK); (IMAX); Marcus (MCS); Reading International (RDI); Cineplex (OTCPK:CPXGF); National CineMedia (NCMI).