US judge rules in favor of drug distributors in West Virginia county opioid suit - AP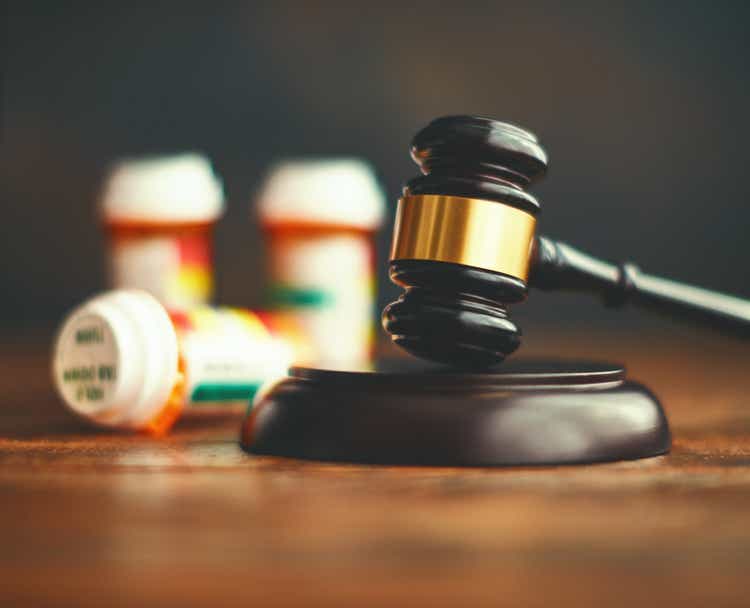 A U.S. federal judge on July 4 ruled that AmerisourceBergen (NYSE:ABC), McKesson (NYSE:MCK) and Cardinal Health (NYSE:CAH) were not responsible for fueling the opioid epidemic in a part of West Virginia, The Associated Press (AP) reported.
The decision came nearly a year after closing arguments in a lawsuit which was filed by Cabell County and the city of Huntington against the drug distributors.
U.S. District Judge David Faber rejected the county's efforts to make the companies pay $2.5B to address the opioid crisis by a 15-year abatement plan to reduce overdoses, overdose deaths and the number of people with opioid use disorder.
The companies had distributed 81M opioid pills to pharmacies in one West Virginia county over eight years, the report added.
Faber said "there is nothing unreasonable about distributing controlled substances to fulfill legally written prescriptions," according to a report from Reuters.
Cardinal Health said in a statement to AP that the ruling showed that the company only provides a secure channel to deliver medicine from manufacturers to hospitals and pharmacies which dispense them to their patients based on doctor-ordered prescriptions.
Attorneys for the plaintiffs noted that they were disappointed with the ruling, as per the AP report.
About a week ago, Oklahoma had reached a $250M settlement with AmerisourceBergen (ABC), McKesson (MCK) and Cardinal (CAH) to resolve claims that the drug distributors fueled the opioid crisis.
In May, Teva Pharmaceutical (TEVA) and AbbVie's (ABBV) unit Allergan reached a $161.5M agreement with West Virginia.
Other notable settlements include: In February, Johnson & Johnson (JNJ) agreed to ~$5B nationwide settlement.
Walgreens Boots Alliance (WBA) agreed to pay $683M to settle claims with Florida and the state separately also settled for ~$860M with CVS Health (CVS), Teva (TEVA), Endo International (ENDP), and Allergan.
Purdue Pharma is also mulling a $6B opioid settlement.