BofA picks 9 longs and 1 short for its best ideas for the third quarter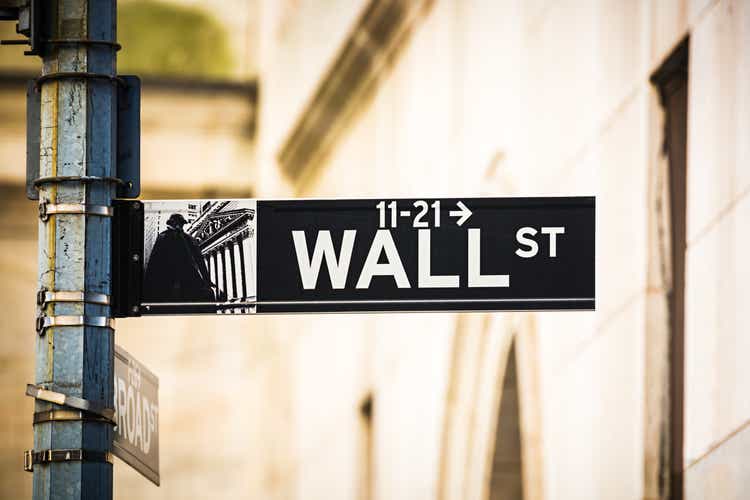 BofA is out with its best ideas for Q3 in what it expects to be a volatile market.
On the equity side, strategists predict strong bear-market rallies but also think that we haven't reached ultimate market lows. BofA's economists are looking for a terminal Fed rate of 3.25%-3.5% this year.
"This list represents some of our fundamental equity analysts' highest conviction ideas for the 3rd quarter. Ideas that we think should be on your list - and one you should consider shorting - or at least reducing exposure to," strategist Anthony Cassamassino said.
The stocks are all Buy rated except for Underperform-rated AutoZone (AZO).
EPAM Systems (NYSE:EPAM), price target $400, "In 3Q22, we believe earnings and updated guidance will provide a positive catalyst for shares."
Exelon (EXC), $54, "We still see the core Exelon regulated utilities as attractively valued and defensively positioned. Exelon increasingly represents a defensive utility at a reasonable valuation."
Kroger (KR), $75, "We highlight KR as (a) Top Pick as we see support for meaningful EPS upside to continue (see strong F1Q earnings - expect beat & raise pattern to continue) in a highly inflationary environment."
Meta Platforms (META), $233, "While revenue estimate cuts for advertising stocks are likely in a recession scenario, we think Meta has enough investment spending ($12.5bn in est. Reality Labs losses in 2022 and $13bn in 2023) and bonus accrual flexibility that could enable the company to grow earnings in a moderate recession scenario."
Pfizer (PFE), $70, "We think that Pfizer offers a diversified portfolio which likely offers downside protection while newer products, like Paxlovid (COVID-19 oral treatment), contribute to its topline growth."
Progressive (PGR), $136, "We believe Progressive will be one of the primary beneficiaries of (a market share) shift, displaying its superior economies of scale allowing them to offer the best price, and separately, taking advantage of their first-mover advantage with identifying and addressing pricing inadequacies in the face of higher inflation."
Schwab (SCHW), $90, "We believe that the market is underappreciating SCHW's ability to grow EPS over the next 2-3 years against a high inflation/rising interest rate environment (even with lower public equity markets)."
Thermo Fisher (TMO), $700, "We argue that investors have underestimated the resilience of TMO's business, particularly in challenging macro-economic conditions."
T-Mobile US (TMUS), $155, "TMUS is a self-help story and is less affected by the macro environment than its peers, and will grow EBITDA 3x Verizon."
AutoZone (AZO), $1,795, "AZO's higher exposure to lower-income customers than peers ... presents outsized risk to AZO's sales as the benefit of last year's (Spring 2021) stimulus is lapped and consumer budgets continue to be pressured by inflation in key cost centers such as food, fuel, and housing. In addition to deceleration in sales growth, we see risk to AZO's margin profile."
See UBS' screen of defensive consumer stocks that actually look risky.