Crocs shares gain after upgrade from Loop Capital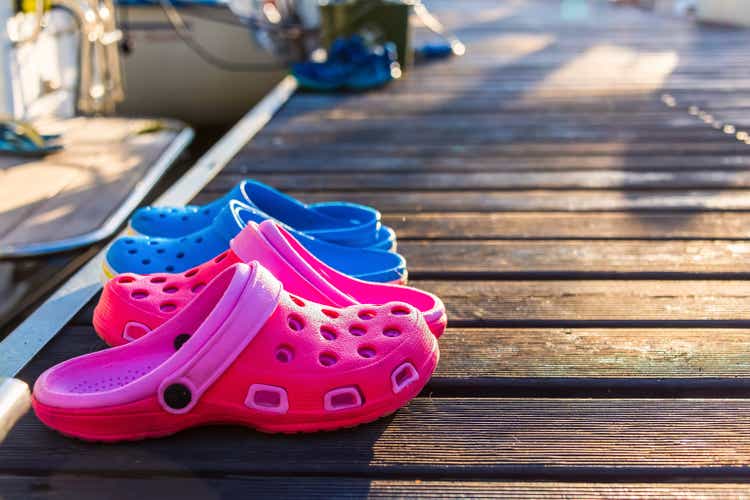 Crocs Inc. (NASDAQ:CROX) shares rose in Tuesday's premarket trading after an upgrade from Loop Capital to "Buy" on upbeat channel checks.
Shares of the Colorado-based footwear manufacturer rose about 2% before Tuesday's market open as Loop advised clients that the risk/reward dynamics for the stock appear much more attractive following the stock's steep selloff in recent months. Additionally, the firm reported "encouraging checks" that suggest investor sentiment is overly negative.
"We are willing to step in despite the dodgy macro environment," a note to clients on Tuesday read. "Our checks point to healthy sell-through and normal discounting at the end of the quarter. We think the Hey Dude acquisition may accelerate the overall long-term growth rate given CROX's ability to sell the brand into its legacy distribution, and we are seeing some success in the family channel."
Overall, Loop Capital commented that the stock's grouping with "COVID winners" has fueled an outsized selloff that leaves the stock at attractive levels presently. A price target for shares was set at $75 alongside the new "Buy" rating.
Read more on footwear trends highlighted by Baird.