PREIT pays down $82M of debt through asset sales, excess cash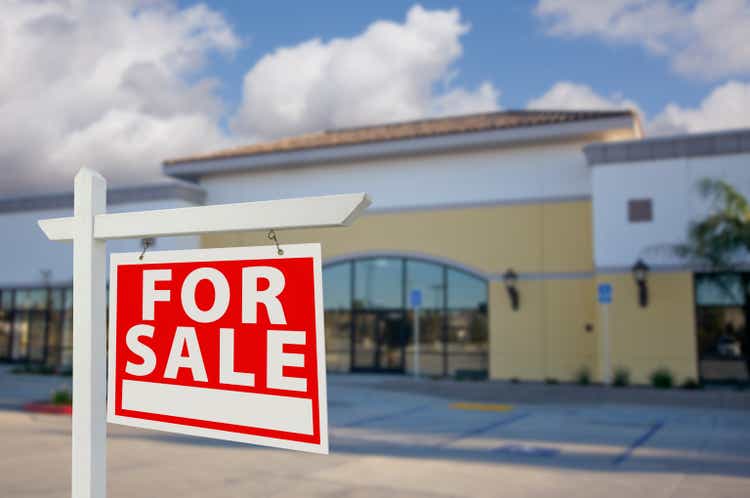 Pennsylvania REIT (NYSE:PEI), also known as PREIT, said Tuesday it paid down debt by $82M through June 30, 2022, by using asset sale proceeds and excess cash from operations.
The REIT recently sold the Moorestown Mall land for $12M, which will be used to build 375 residential units, and an outparcel to Four Corners Property Trust (NYSE:FCPT) for $2.4M. In addition PREIT (PEI) expects to close on six more outparcels for $22M in coming weeks.
It is continuing in its plan to raise capital and sell assets with purchase and sale agreement executed for $56M more and additional transactions in its pipeline, the company said.
Even before the pandemic, ecommerce was gaining in popularity at the expense of brick-and-mortar stores. The COVID-19 outbreak only accelerated that trend, forcing some retail REITs to look for other uses for their properties.
"The sale of land for multi-family units at Moorestown Mall is a meaningful step toward PREIT's (PEI) vision to evolve its properties," the company said. "PREIT is focused on evolving its properties into community hubs marked by a healthy mix of apartments, hotels, entertainment, dining, health & wellness, working space, and local small business retail."
Last month PREIT (PEI) finalized the sale of a 25% interest in Gloucester Premium Outlets for $35.4M, and Four Corners Property (FCPT) agreed to buy 11 outparcel properties from PREIT for $32.5M.