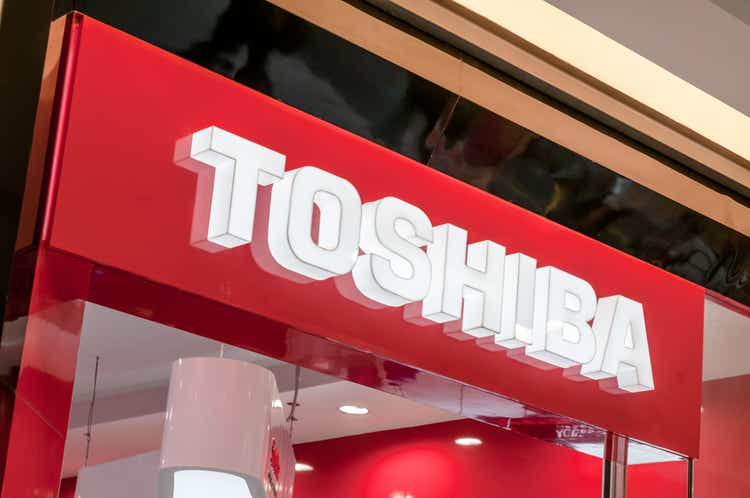 Tokyo Electric Power (OTCPK:TKECF) is considering joining a partnership between state-backed Japan Investment Corp. and P-E firm Japan Industrial Partners to bid for Toshiba (OTCPK:TOSBF), Bloomberg reported on Tuesday.
Japan's largest power utility is looking to secure Toshiba's nuclear business, according to the report, and any sale of the company would require approval from the Japanese government.
While foreign funds have approached JIC for potential joint offers, it is too early to tell who JIC-JIP group will partner with or whether they will proceed with their own bid, Bloomberg reports.
Toshiba (OTCPK:TOSBF) has said it received 10 business strategy proposals from potential partners, including some calling for it to go private.