Yum Brands takes another major step to exit Russia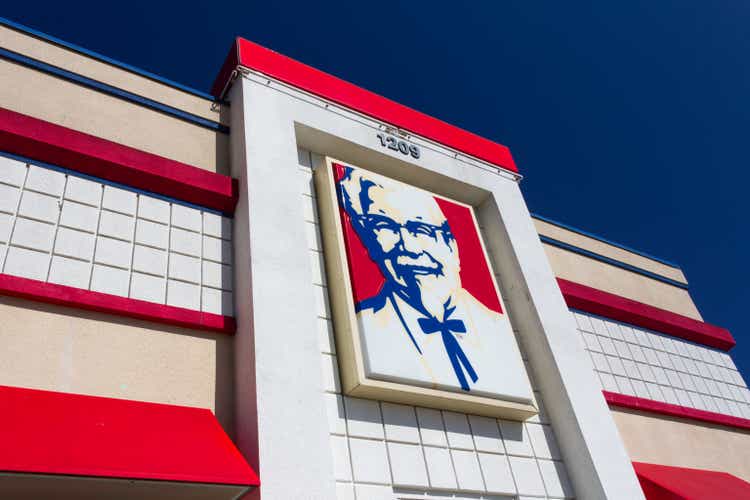 Yum Brands (NYSE:YUM) announced that it is close to selling its Russian KFC business.
Last month, Yum Brands (YUM) completed the transfer of ownership of all Pizza Hut franchise assets to a local operator who has initiated the process of re-branding locations to a non-Yum concept.
The restaurant chain operator said the action builds on its prior actions to suspend operations of all company-owned restaurants, halt all investment and restaurant development efforts, and redirect any profits from Russia operations to humanitarian efforts.
Russia accounted for less than 2% of all Yum Brands restaurant locations at the beginning of the year.
Shares of Yum Brands (YUM) are down 15.95% on a year-to-date basis, which ranks as the 15th best share price return of the 53 publicly-traded restaurant stocks. YUM fell 1.64% in Tuesday morning trading.