IMX score falls to 'moderate low' level in June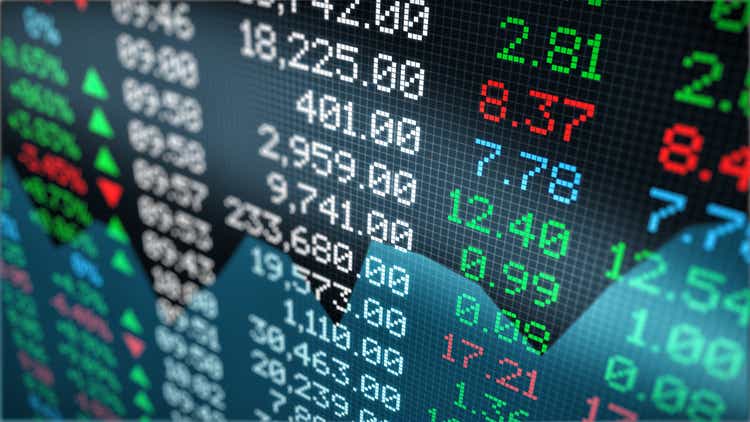 June TD Ameritrade Investor Movement Index: 5.10 vs. 5.86 in May. The reading for the four-week period ended June 24, 2022 ranks as "moderate low" relative to historic average.
"Despite the reduced investment exposure, TD Ameritrade clients were actually net buyers of equities overall in June. The sector mix showed buying interest in nine of the S&P sectors and was strongest in Consumer Discretionary and Financials. TD Ameritrade clients were net sellers in the Energy and Information Technology sectors."
Apple (AAPL) and Microsoft (MSFT) charted new YTD lows during the month. TD Ameritrade clients were net buyers of the Information Technology giants, seeing the weakness as an opportunity to increase exposure. Other popular names: Amazon (AMZN), Tesla (TSLA), Meta (META), Ford (F), Nvidia (NVDA) and Carnival (CCL).
TD Ameritrade clients were net sellers of Chinese electric vehicle makers Nio (NIO) and Li Auto (LI). The were also net sellers of Alibaba (BABA), Exxon Mobil (XOM), BP (BP), FedEx (FDX), Pfizer (PFE), Twitter (TWTR), and Advanced Micro Devices (AMD).
Earlier, CME Group (CME) average daily volume jumped to 24M contracts in June; also see: Credit Suisse cuts S&P 500 price target; Oppenheimer eyes big second half rally