Cathie Wood feeling 'a lot better' about crypto, thinks Fed 'panicked'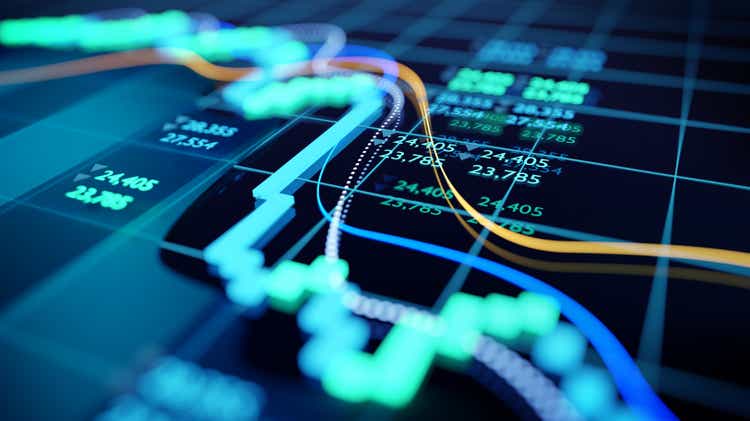 High profile fund manager Cathie Wood said she is "feeling a lot better" about the cryptocurrency sector after the drop the asset class saw in the first half of 2022, which has Bitcoin (BTC-USD) trading below $20K and Ethereum (ETH-USD) hovering around $1.1K.
The founder and CEO of ARK Invest also contended that the Federal Reserve has "panicked" by raising interest rates as aggressively as it has, arguing that policymakers are more concerned about their historical reputations than about the economy.
Speaking on her In The Know podcast over the weekend, Wood said that indicators within the inflation data suggest that "the Fed is making a big mistake" and that "there's already a lot of deflation in the economy."
As to the current crypto market, Wood described her position as "neutral to positive" over the near term, with her sentiment boosted by a lack of "another stress signal in the last few days." However, she added that "we're waiting for a few more capitulation signals."
The ARKK Invest founder contended that "transparency" in the crypto ecosystem has exposed broader overreach by many hedge fund managers, who borrowed money at low rates in previous years to boost their returns.
"It's like, okay, the crypto market has alerted us that this reach for yield went way too far and there are too many excesses, too much leverage around it," she said.
Wood pointed to "hedge funds leveraging 10 to one when yields are 2% so that they can reach their return objectives" as the less overtly obvious part of the financial system that, like crypto investors, took part in a scramble for yield over the last few years.
"Maybe there are some problems out there, and we will find out," the ARK Invest CEO added.
Like the crypto market, Wood has seen her family of innovation-focused funds lose significant ground in 2022. Her flagship ARK Innovation ETF (NYSEARCA:ARKK) has dropped nearly 55% so far in 2022.
Elsewhere, Wood's ARK Next Generation Internet ETF (ARKW) and ARK Fintech Innovation ETF (ARKF) have both dropped more than 50% year-to-date. ARK Genomic Revolution ETF (ARKG) has retreated about 45%, ARK Autonomous Technology & Robotics ETF (ARKQ) has fallen about 36% and ARK Space Exploration & Innovation ETF (ARKX) has slipped almost 30%.
For more on Wood's insights about the market, see why she has acknowledged that she misjudged the near-term inflation situation but still sees deflation on the long-term horizon.