Apartment rent increases show signs of cooling this summer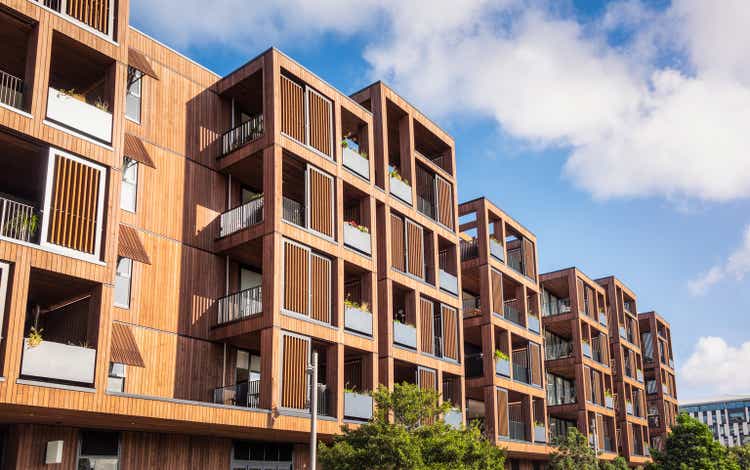 One-bedroom apartment rent growth moderated in June and rent for two-bedroom apartments has dropped from May, according to the Zumper National Rent Report.
Median one-bedroom rent increased 0.5% last month, an all-time high, but rising at a lower growth rate than the one to two percentage point increases notched during the height of the pandemic. Median rent for a two-bedroom flat, meanwhile, fell 2.9% from the previous month.
The June data aren't following the typical trend of peaking in the summer as it's normally the busiest moving season, a sign of just how much the COVID-19 pandemic disrupted the industry. The moderating rents dovetail with the cooling of the housing market. Redfin reported that the median asking price of newly listed homes for sale fell 1.5% from the all-time high in the spring as mortgage rates rise. On average, 6.5% of homes for sale each week had a price job, the real estate broker said.
New York City stands as the most expensive city for apartment rents, with the median one-bedroom rent of $3,600, up 40% Y/Y. That comes in $600 higher than the second most-expensive city, San Francisco, at $3,000.
Miami's red-hot market is showing signs of cooling, dropping two spots to the fifth most expensive market at $2,400. San Jose, California, now sits at the third highest spot with $2,570 median rent for a one-bedroom. Boston comes in fourth at $2,500.
It's not surprising that multifamily REIT stocks are falling in Tuesday afternoon trading: AvalonBay Communities (NYSE:AVB) -1.4%, Equity Residential (NYSE:EQR) -1.3%, Independence Realty Trust (NYSE:IRT) -1.7%, Camden Property Trust (NYSE:CPT) -2.1%, and Apartment Income REIT (NYSE:AIRC) -1.4%.
Earlier Tuesday, Homebuilder, real estate broker stocks climb even as recession fears mount