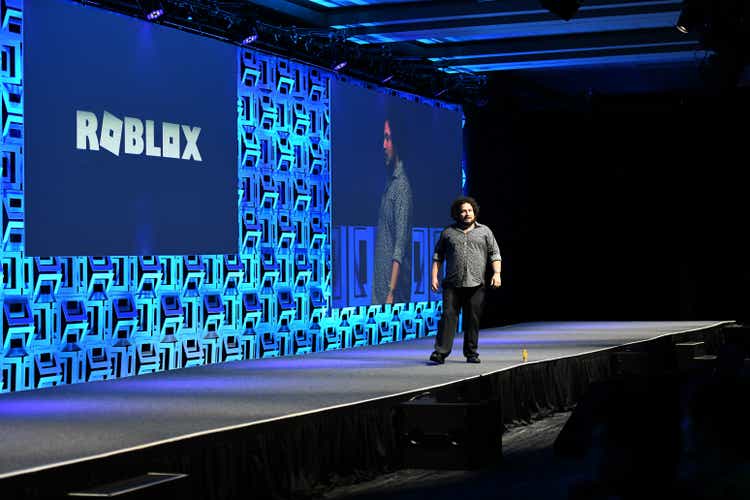 Roblox (NYSE:RBLX) built a steady surge throughout Tuesday to a

12.3% gain

in the afternoon - along the way tagging its highest point in two and a half months.
That's coming alongside a surge in

talk about the stock on Reddit's WallStreetBets forum, the virtual home for a number of retail investor-driven "meme stock" rallies.

And it's outstripping some other popular stocks discussed on the forum Tuesday. GameStop (GME) is

down 2.1%

despite heavy chatter in the group - and perennial WSB favorite AMC Entertainment (AMC) is

6.4% lower

, despite some broadly positive weekend business in the movie-theater scene.