Why did Crocs shares surge on Tuesday? A key upgrade amid a broader rally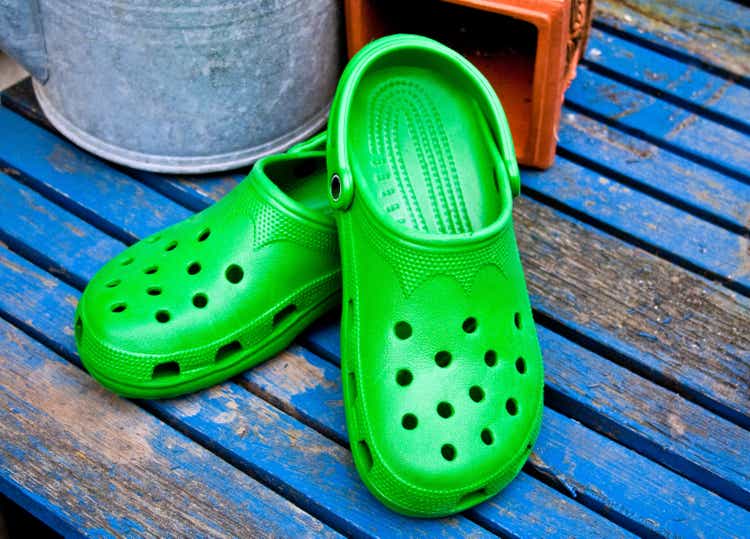 Crocs (NASDAQ:CROX) was among the market's leaders on Tuesday after an important upgrade from Loop Capital in premarket trading.
Shares of the footwear and apparel manufacturer rose over 12% in Tuesday's trading session, rebounding sharply from the prior week wherein shares touched a 52-week low. The broader rebound on the day was led by many stocks that have been laggards so far in the year, such as Etsy and Norwegian Cruise Line Holdings, making Crocs' (CROX) status as an outperformer stand to reason.
Adding to upward momentum, Loop Capital offered a bullish review of the company's prospects and raised its estimates to motivate a new "Buy" rating on shares.
We are willing to step in despite the dodgy macro environment," a note to clients on Tuesday read. "Our checks point to healthy sell-through and normal discounting at the end of the quarter. We think the Hey Dude acquisition may accelerate the overall long-term growth rate given CROX's ability to sell the brand into its legacy distribution, and we are seeing some success in the family channel."
Read more about the firm's "Buy" thesis on Crocs.