Energy stocks led by Halliburton, APA top S&P losers as oil prices crushed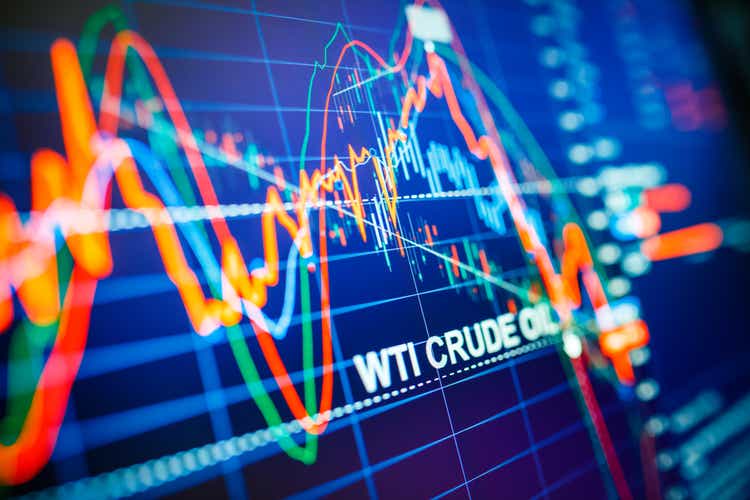 Energy company shares (NYSEARCA:XLE) fell by the most of any S&P sector on Tuesday, as ramped up recession fears connected with concerns over weakening demand, outweighing a fundamentally tight supply market and pushed U.S. crude oil below $100/bbl for the first time since May 11.
"A growing number of analysts are expecting that many of the world's leading economies will suffer negative growth in the next few months, and this will drag the U.S. into a recession," Fawad Razaqzada, market analyst at City Index, told Bloomberg.
WTI crude (CL1:COM) crumbled -8.2% to $99.50/bbl, the lowest since April 25 and the first close below the $100/bbl level in more than a month; at one point, WTI tumbled more than 10% to trade as low as $97.43.
Front-month Brent crude (CO1:COM) fell by even more, -9.4% to $102.77/bbl, its lowest settlement value since May 10.
The day's four biggest decliners on the S&P 500 all were related to oil and gas production: (NYSE:HAL) -8.1%, (NASDAQ:APA) -7.4%, (COP) -6.9%, (HES) -6.8%.
ETFs: (USO), (XOP), (VDE), (OIH), (IEO), (CRAK)
J.P. Morgan warned recently that crude prices could skyrocket to as high as $380/bbl if Russia chooses to impose deep cuts in oil production; by contrast, Citi analysts said crude prices could collapse to $65/bbl this year in the event of a recession.